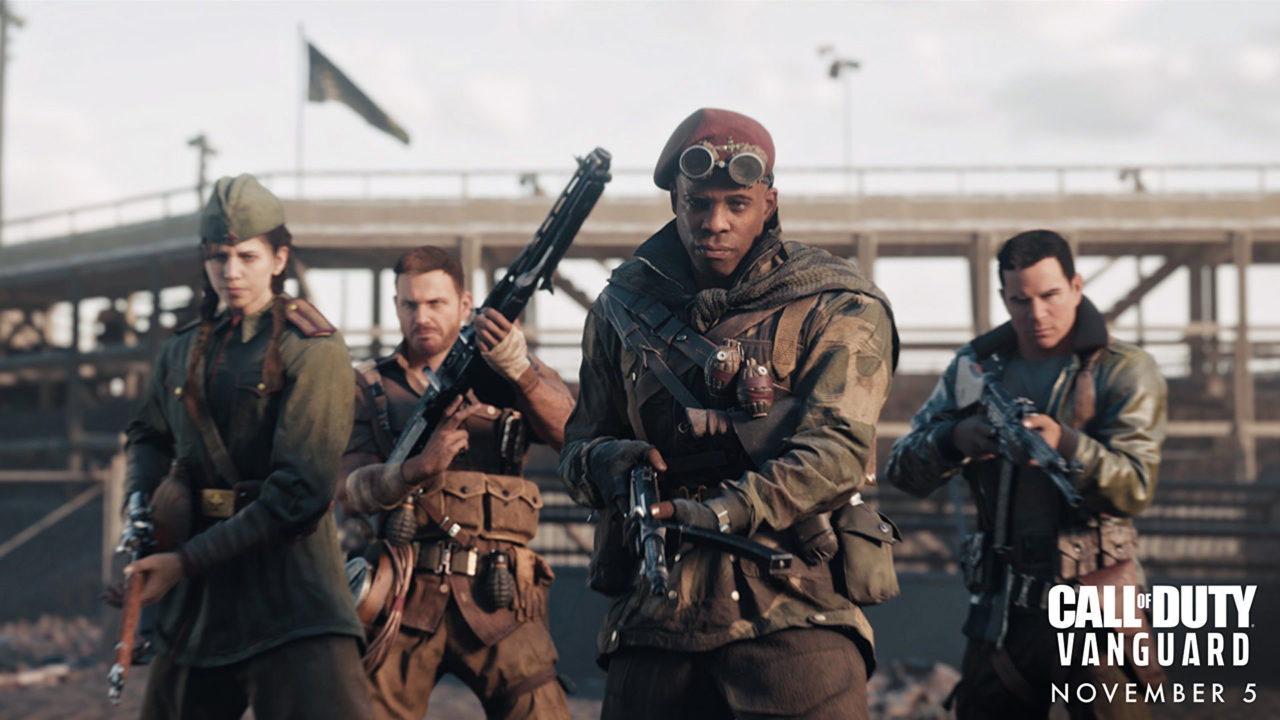 Instead, the update will now focus on other quality of life changes first.
Following the launch of Call of Duty: Vanguard's first season, which added new multiplayer maps, DLC weapons, and more Zombies content, there was supposed to be a weapon balancing update. Well, this has been delayed so that developer Sledgehammer can first implement a small hotfix to address bug fixes and spawn adjustments. Sledgehammer has confirmed that this decision was made to maintain stability.
The update now brings adjusted spawn logic to reduce spawn traps on Shipment and updates to the Mortar Barrage killstreak. Previously, the Mortar Barrage caused major visibility issues for players, but the update brings improved visibility by reducing full-screen smoke effects. As a result of the change, players need to be closer to the barrage to be affected.
This update should bring more stability to Vanguard as Sledgehammer Games says the "Server Snapshot Error" bug that resulted in players being kicked from matches has now been fixed. An update also arrives in the Clan feature, as banning users from Clans no longer results in an error.
Unfortunately, the patch notes don't provide a new date for the postponed weapon changes.
The full patch notes can be found below, as shared by Sledgehammer Games.
In other news, October and November have seen some big next-gen titles released, including Call of Duty: Vanguard, Battlefield 2042, FIFA 22, Far Cry 6, and Left 4 Dead's spiritual successor, Back 4 Blood. You can purchase all of these titles, as well as pre-ordering the Halo Infinite Campaign, Elden Ring and any other games from our Go2Games website.
To keep updated with the shop activities and weekly competitions, follow Go2Games on social media:
Instagram: Go2Gamesshop
Twitter: Go2Games
YouTube: Go2games.com