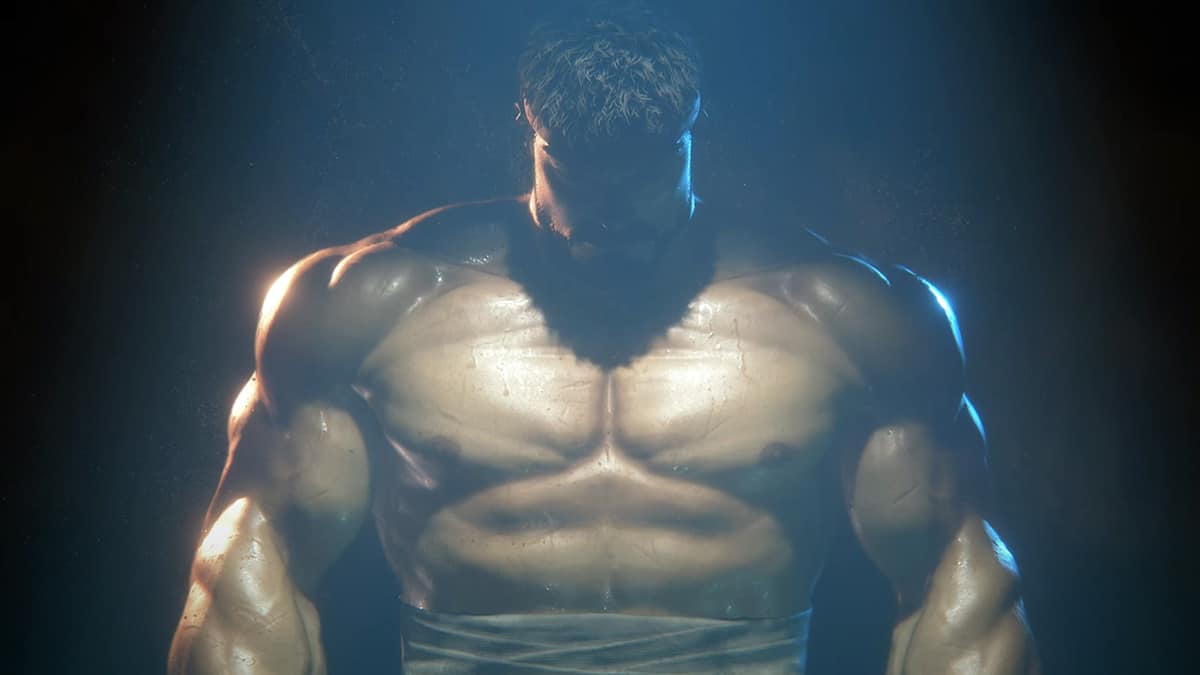 The beloved staple in the fighting game industry is revealed to have a sequel with more information coming this summer
A countdown that video game publisher Capcom has posted had ended to reveal a new Street Fighter 6 is in development. The impressive new look for the franchise is teased in this teaser trailer:
This teaser trailer had debuted on the weekend following the Capcom Pro Tour finals, after revealing Capcom Fighting Collection — a collection of 90s Capcom fighters with new online capabilities. The Street Fighter 6 trailer, however, featured a more realistic looking and sweat-soaked bearded Ryu standing against Luke, a downloadable newcomer in Street Fighter V who had been said to play a prominent role in this installment of Street Fighter. While no details have been shared, Capcom looks to be aiming for a more realistic and Tekken-like tone for its new fighting installment.
Street Fighter 6 remains without a release date but Capcom has promised to announce more this summer, which speculations have led to be during the Summer Game Fest 2022 between June and July.
Street Fighter 6 had been previously rumored to be released during autumn 2021 before it had been delayed to 2022. This was most likely due to Capcom being satisfied with how the new installment was turning out. This may be backed up with Street Fighter 5 receiving a new season pass at the last minute, in order to give Capcom more time to spend on tweaking and finalizing Street Fighter 6.
A notable development to be mindful of is that according to leaked documents, during a time when Capcom was held hostage in a ransomware cyberattack, a direction that Street Fighter 6 will pursue will aim for less sexualization of its female characters. The publisher apparently regrets its past decisions that were highlighted in previous games, such as the eventually censored "butt slap" that R. Mika had done during her Critical Art in Street Fighter 5, and will now be looking to significantly improve gender representation for the female cast.
The last mainline installment in Street Fighter was Street Fighter 5 which was released back in 2016 as a console exclusive for PlayStation 4. An intriguing consideration circulating online is which platforms it will be released on, whether it will be a PlayStation exclusive or be playable on the Xbox as well.
We will have to find out once Capcom announces more during the summer!
Voucher Codes:
Use Code ROCCAT5 – For 5% Off ROCCAT Vulcan 100 – Mechanical RGB Gaming Keyboard (PC)
Use Code ROCCAT5 – For 5% Off Roccat Elo X Stereo – Gaming Headset (Mutli Platform)
Use Code ROCCAT5 – For 5% Off Roccat Burst Pro – Extreme Lightweight Optical Pro Gaming Mouse – White
Use Code ROCCAT5- For 5% Off Roccat Burst Core – Extreme Lightweight Optical Core Gaming Mouse – Black
Use Code ROCCAT5 – For 5% Off Roccat Burst Core – Extreme Lightweight Optical Core Gaming Mouse – White
Offers end 28/02/22
Sign up for our newsletter from the website.