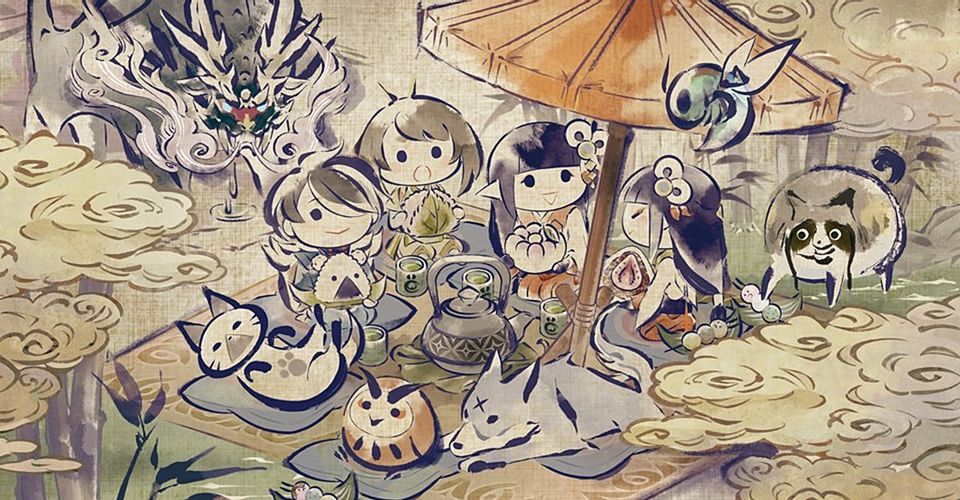 Celebrating the launch of Monster Hunter Rise coming soon, Capcom Cafe is changing its menu and theme based on elements from the game.
Capcom seem to have no limit to the amount of events to host in celebration of the upcoming launch of Monster Hunter Rise. The most recent celebratory event is its official cafe in Japan changing their theme and menu to match the game.
Many fans will agree that Japan is the home of themed cafes, whether it is anime or video game related. Pokémon cafes for example are including Hoenn Pokémon in their drink designs, in celebration of the franchises 25th anniversary. As the Monster Hunter series of games  originate from Japan it makes sense why Capcom want to promote the game in its home country.
Capcom shared this news via their cafe's Japanese Twitter account, declaring fans can visit the cafe from the launch date of Monster Hunter Rise on March 26th 2021.
📣【レイクタウン店】3/26(金)より発売が迫る『モンスターハンターライズ』とのコラボが開催決定🎉🎉

魅力あふれるキャラクターたちが楽しそうに集った、カプコンカフェならではの可愛らしいイラストも公開✨✨

皆さまのご来店お待ちしております😆https://t.co/OIxLI12VhN#モンハンライズ pic.twitter.com/JfuulVI5vl

— カプコンカフェ (@Capcom_Cafe) March 2, 2021
The characters are seen enjoying beloved Japanese snacks such as rice balls and cakes, while some of the game's iconic creatures being featured. There is no information on what themed food and drinks will be sold at the cafe, but fans are guessing they will be traditional foods.
Monster Hunter Rise will be available from  March 26 until April 22, 2021. Capcom have encouraged fans to reserve their seats in the cafe, via their official site.
Monster Hunter Rise will be available on Nintendo Switch from March 26th 2021.