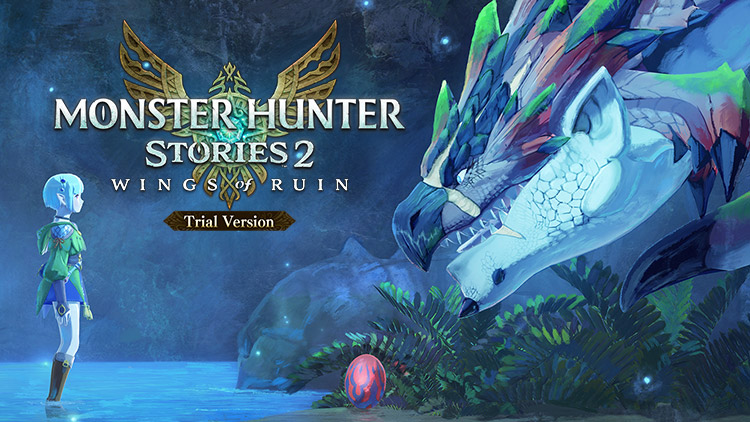 As the release date for Monster Hunter Stories 2: Wings of Ruin creeps closer (July 9), Capom released the full opening cutscene, just before the trial version goes live.
If you are unfamiliar with the game, Monster Hunter Stories 2: Wings of Ruin is a turn-based RPG spin-off game based on the Monster Hunter franchise, started in 2004, for those who are looking for more traditional and lighthearted gameplay. Perfect for those wanting to get into the franchise, but are not sure where to start. While most games featured in the Monster Hunter franchise focus on the Hunters, the Stories series focuses on the Riders; people who bond through their monsters through kinship and look at the relationship between humans and monsters specifically.
The franchise has sold over 72 million units worldwide (as of March 2021) and is Capom's second best-selling series after Resident Evil.
The cutscene itself starts off with a ritual of the tribe the player characters originate from, complete with singing and ceremonial dancing. It then shows the female lead, Ena, finding an old Rathalos, who gives her an egg that later hatches and becomes the player's Rathalos companion in the game.
The cutscene sets up the game's fundamental story, yet keeps enough hidden to entice the viewers into playing it or at least want to test out the trial version, that drops June 25. It is free, and will even transfer the saved game data if trial users end up wanting to buy the game.
For more Monster Hunter games and merch, check here.
Instagram: Go2GamesShop
Twitter: Go2Games
Youtube: Go2Games.com
Facebook: Go2Games.com