12 years ago, in 2010, the first of Danganronpa launched on on Playstation Portable. Today, Danganronpa: Trigger Happy Havoc Anniversary Edition drops onto the Xbox one and Series X/S consoles, and on the Game Pass.
Its back, and in the form of an anniversary edition too – Danganronpa: Trigger Happy Havoc has made its move onto the Xbox platform, available for a £13.49 purchase. (Or even for free, if you have the Game Pass.)
Celebrating 10 years of the game being available outside of Japan, the anniversary edition comes with improved gameplay, as well as a little gallery as a small bonus.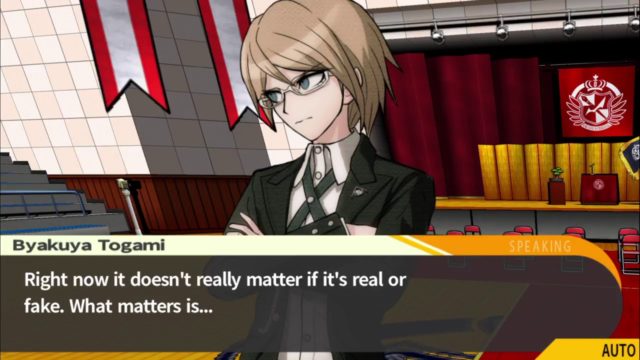 The basis of Trigger Happy Havoc is that the player character, Makoto Naegi, is thrown into a twisted rabbit hole of madness in the form of a school; and to survive the students must learn to kill. In order to survive, the player must investigate brutal cases and gather clues on what truly happened, and putting your evidence to the test in deadly Mock Trials, balancing wordplay and dissecting statements from witnesses, identifying the truth from lies.
Danganronpa: Trigger Happy Havoc is available for purchase on Xbox One AND Xbox X/S, and free to download with the Game Pass.
Sign Up for our newsletter:
Instagram: @Go2GamesShop
Twitter: @Go2Games
YouTube: Go2Games.com
Facebook: Go2Games.com
Store: Go2Games.com