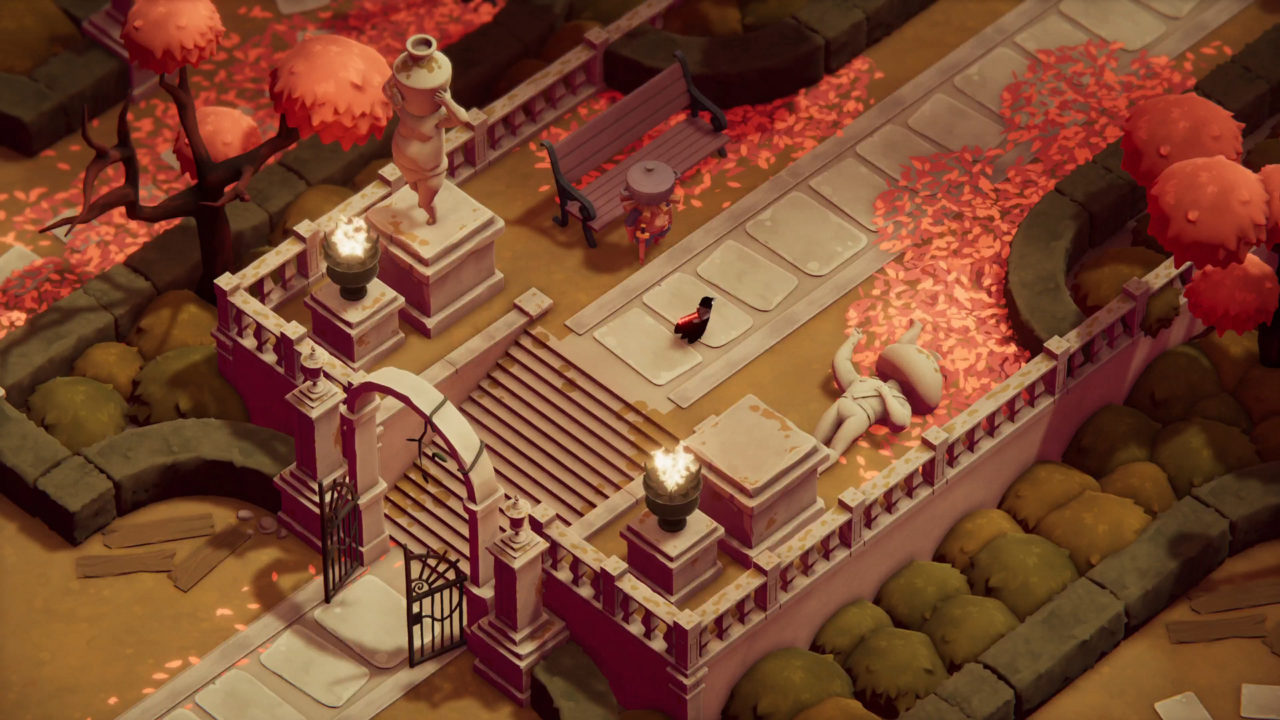 Released on the 20th of July Death's Door has Captured Zelda and Dark Souls Fans
Developed by Acid Nerve, Death's door is an Adventure RPG with a slight rhythmic twist to it. This was released on the 20th of July and had quite a few people hooked from before launch, ready to purchase the full game. The story follows a crow, who also happens to be a reaper. Their job is to…well, reap souls. However, the soul assigned to that crow has now been stolen and they must travel through many realms to track down that stolen soul, in the process killing any foes that get in their way. The trailer had a rhythmic style to it and so does the gameplay. While it is NOT a rhythm game, it's hard not to attack alongside the soundtrack to the beat as most attacks, even when unintentional, happens to tie into the tune whether it's intentional or not, which makes Death's Door unique in its own way. By their trailer, it's obvious they've made that experience intentional as well, it adds a little fun element to the game, yet offers versatility to those who wouldn't enjoy a rhythmic aspect.
Death's Door swings open, and the game is now available to play!

We're very excited for our little bird to finally leave the nest!https://t.co/TdXpbtdeAS pic.twitter.com/ESRgtMnY97

— ACIDNERVE / DEATH'S DOOR (@acidnerve) July 20, 2021
On Steam Acid Nerve have given their audience 3 bullet points to describe Death's Door and what it involves, which showcases the versatility.
Talon Sharp Combat: Utilize melee weapons, arrows and magic to overcome a fantastic array of beasts and demigods. Mistakes are punished and victory is rewarded. Gain an edge by customizing your character stats and mastering the abilities and upgrades you obtain.

A Beautifully Bleak World: Venture beyond the Doors and explore a land full of twisted inhabitants and countless secrets, bringing hope to the weird and wonderful characters you'll meet along the way.

A Dark Mystery to Unravel: Track down and defeat colossal tyrants with stories and motivations of their own. Experience a somber yet darkly comedic tale, uncovering the truths behind the flow of souls, the role of the Crows and the origin of the Doors.
Death's door has something for everyone, including occasional puzzle solving which involve hidden tunnels or unreachable levers, where you'll need to strategise and explore the environment for a way to progress. There are also collectables and items that will upgrade your stamina, abilities and health. There's a lot to do in Death's Door, let's hope we will reap what we sow. No? Okay…
Death's Door is Available on PC, Xbox Series X/S and Xbox One. (Personally, I am hoping for a PlayStation or Switch Release).
Keep up with all the latest gaming news, competitions, future discounts (see down below), and amazing content.
Twitter: @Go2Games
Instagram: @go2gamesshop
Youtube: Go2games.com
Facebook: Go2games.com
You can subscribe to the Go2Games newsletters via the website.
(Summer Sale)
Apply Code SIZZLE10 FOR THE SUMMER SALE
(MORE Game Discounts & Deals)
**Ends August 2nd, 2021**
**Ends August 2nd, 2021**
**Ends August 2nd 2021**
**Ends August 2nd 2021**
**Ends August 2nd 2021**
**Ends August 2nd 2021**
**Ends August 2nd 2021**