As you Halo fans already know it is just a few more days to go until Halo 5's biggest – ever Warzone Firefight expansion launches on June 29 and 343 has now shared loads more new information about it.
The pictures which have leaked has given players a great insight of what the new maps are going to be like, also a rough scale of how large the maps are really going to be like. 343 has been giving weekly updates with stuff such as insights from the developers point of views and one major thing they have recently updated us about is the new game mode Warzone Firefight and how it has changed since the beta in April.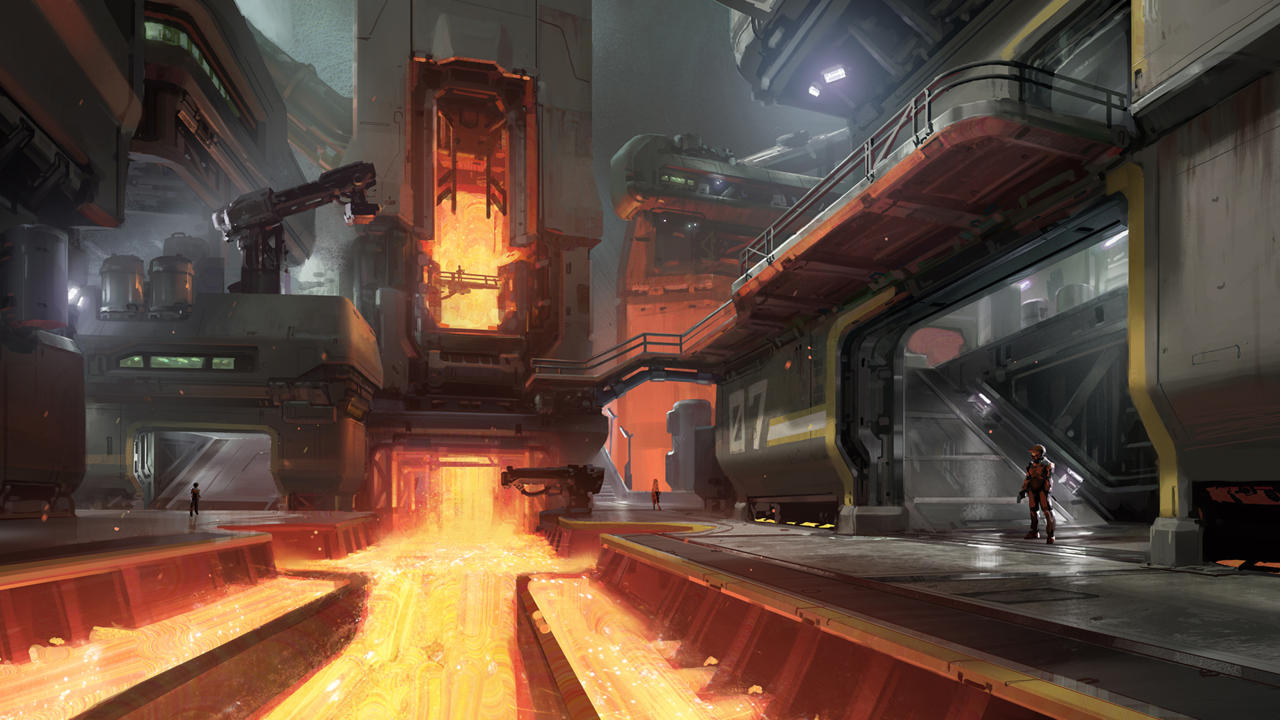 First thing 343 did was go over the fan feedback from the beta they released not so long ago, 343 have taken measures to make sure players objective are clear. "We added a brand new splash feed that shows up at the beginning of each round. It shouts, loud and clear, the round number and what you need to do to succeed. It's front and centre and literally comes in with a 'splash'" 343 said.
They also announced that the mini scoreboard in the bottom-right of the screen now shows your team's progress towards current objectives. Before this scoreboard only showed your personal score.
"Depending on the goal, the scoreboard will look and act different in order to inform your squad as to how the round is shaping out," 343 said. "For instance, if the goal is to eliminate 100 Grunts, a red bar will fill from right to left as your team takes each one out. Or if, for example, your team needs to defend the Armoury, a blue bar will slowly shrink from left to right as the enemy AI captures the base."
343 also confirmed there will be six maps, one of which is new, for Warzone Firefight. The beta only had one. These include:
• Escape from A.R.C.
• March on Stormbreak
• Raid on Apex 7
• Skirmish at Darkstar
• Urban
• Attack on Sanctum (new)