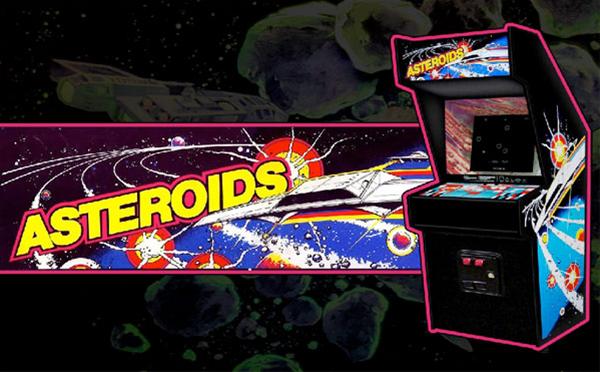 In 1979 we saw the release of Asteroids which joined a list of games that were the major hits of the golden age of arcade games. Asteroids was a shooter game and had a space theme much like Space Invaders, which was released a year before Asteroids.
Although it was similar to Space Invaders, Asteroids was also very different as you had to cover yourself from every angle and there was a lot more movement involved. In the game, the player controls a spaceship that is in an asteroid field with the occasional flying saucer flying past. The player needs to shoot and destroy the asteroids and flying saucers without colliding with them. The more asteroids the player destroyed, the more points the player got.
The competitiveness of the game and always wanting to get your name up on the high-score leader board meant people spent lots of money on the game to keep playing and trying to beat their former high-score and of course beating their friends' scores.
The total money spent on the game meant that Asteroids is in the top 10 of highest-grossing arcade games of all time. Asteroids had already made a revenue of $800 million by 1991 and selling 100,000 machines in the process.
In 2010, John McAllister broke the Asteroids world record with a flabbergasting high-score of 41,338,740 in a 58-hour livestream. Whether that score is ever beaten remains to be seen.