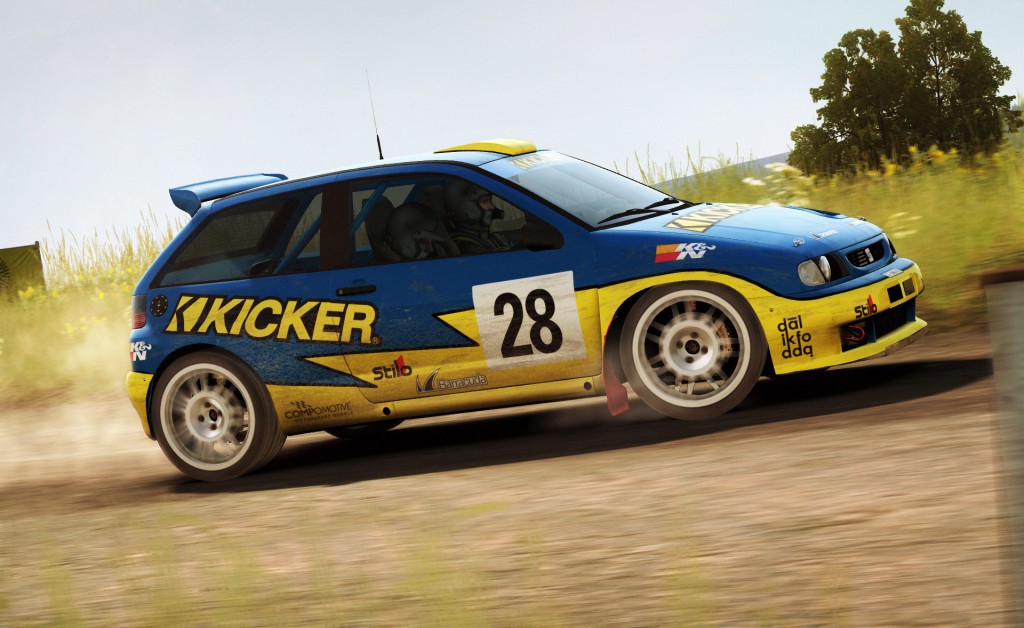 The 'Tarmac Terrors' update for Dirt Rally is now available for download. 
Codemasters have confirmed that the latest update for Dirt Rally, version v.0.5, is available to download from Steam now. The update adds twelve new German stages, five new cars, as well as various fixes to improve game performance. A full run-down on all the new content can be found below:
12 new rally stages based at Baumholder in Germany
Owners Club Online Events – A second DiRT Daily where you compete in your own car
A second weekly event where we'll be experimenting and throwing new challenges at you
5 new rally cars featuring new Group B RWD & Kit Car Classes
Opel Kadett GT/E 16v
Opel Manta 400
Lancia 037 Evo 2
Seat Ibiza Kitcar
Peugeot 306 Maxi
New calibration and options screens in "Advanced Wheel Settings"  (added in v.0.4.5)
Alongside all of the new features, here are the full list of fixes:
Error 41 – Fixed instances of the game not booting when there is less than 2GB of free space on C:\ drive. This was one of the causes of the dreaded error 41.
Achievement – "Going up in the world" will now pop if you had previously purchased a Hillclimb car but not received the achievement.
Stability – Driving the Peugeot 405 T16 would sometimes cause stability issues, we've fixed those now.
Graphics – Quite a few changes for users running Nvidia SLI. That weird black and orange screen bug is fixed and we've solved the graphical corruption when using SLI and anti-aliasing on high/ultra graphical presets.
Audio – The engine audio level in cockpit view can now be properly controlled by the slider.
Gameplay – The reset button should appear sooner during those awkward moments when you beach your car at the side of the road. Though we advise not beaching your car.
Gameplay – Sometimes you could rev the engine so hard on the Audi Sport Quattro the "Recover vehicle" prompt would pop up, it won't do that anymore.
Gameplay – We've planted some trees and shrubs in areas of Greece and Wales where we spotted that some of you were taking shortcuts. Taking some cuts in rally is cool but these cuts were definitely not cool.
Gameplay – Fixed a loophole which would let you continually repair your car in Online Hillclimb events.
Gameplay – Online Hillclimb events will now factor in slower times from Run 2 and they won't overwrite faster times from Run 1.
Message box – Stopped the Promotion message box from incorrectly displaying when you have completed the Masters Championship and finished in the top 3 positions.
Save – Your advanced set ups should now save as expected
Oculus – Sometimes the background on the main menu would vanish, we've fixed that now.
Online Events – You'll now be disqualified if you don't start moving within a minute
Leagues – Made the text on the league screens easier to read on lower resolutions.
Audio – Pre-update your co-driver may have become a little disinterested if you left the centre of the track from time to time, we've spoken to him about his attitude.
Audio – Ever had two sets of music play over a replay? That's not a remix version and it should stop happening from now on.
Controller Fix – Fixed an issue which meant players couldn't change the stage conditions when using the Microsoft Sidewinder Wheel.
Dirty Rally is available to download on Steam Early Access.