Get ready for a whole new Donkey Kong adventure in real life, coming to Universal Studios Japan!
Nintendo has officially confirmed Super Nintendo World in Universal Studios Japan will receive a Donkey Kong expansion that will officially open in 2024.
Super Nintendo World officially opened in Osaka, Japan back on March 18 earlier this year and already include areas such as Princess Peach's Castle, Bowser's Castle, and rides such as Mario Kart: Koopa Challenge and Yoshi's Adventure.
Donkey Kong World
It's been speculated by fans for some time now whether we would receive a new Donkey Kong expansion, thanks to the locked door hidden towards the north of the park that can only be described as a Donkey Kong-esque design, as well as plans for the Donkey Kong expansion that have been floating around since 2019.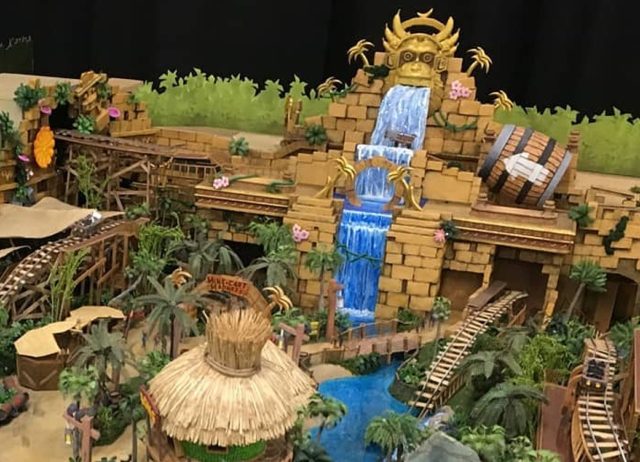 It has been confirmed by Nintendo that the official opening date will be in 2024, a year later than what had already been suggested. The Donkey Kong area will include a rollercoaster- something that has yet to appear in the Mario area since the rides are appropriate for all ages, interactive elements and themed merchandise and food.
It has also been stated that the new Donkey Kong area will be expanding Super Nintendo World by 70%, which will excite many Nintendo fans that have, or are waiting to visit the immersive theme park.
Super Nintendo World is also expecting to open in the US, with construction already underway at Universal Studios' Hollywood and Universal Studios Florida is also expecting to see the arrival of Mario and his friends.
What are you looking forward to about the new Donkey Kong area?
Sign up for our newsletter from the website.
Instagram: Go2GamesShop
Twitter: Go2Games
Youtube: Go2Games.com
Facebook: Go2Games.com