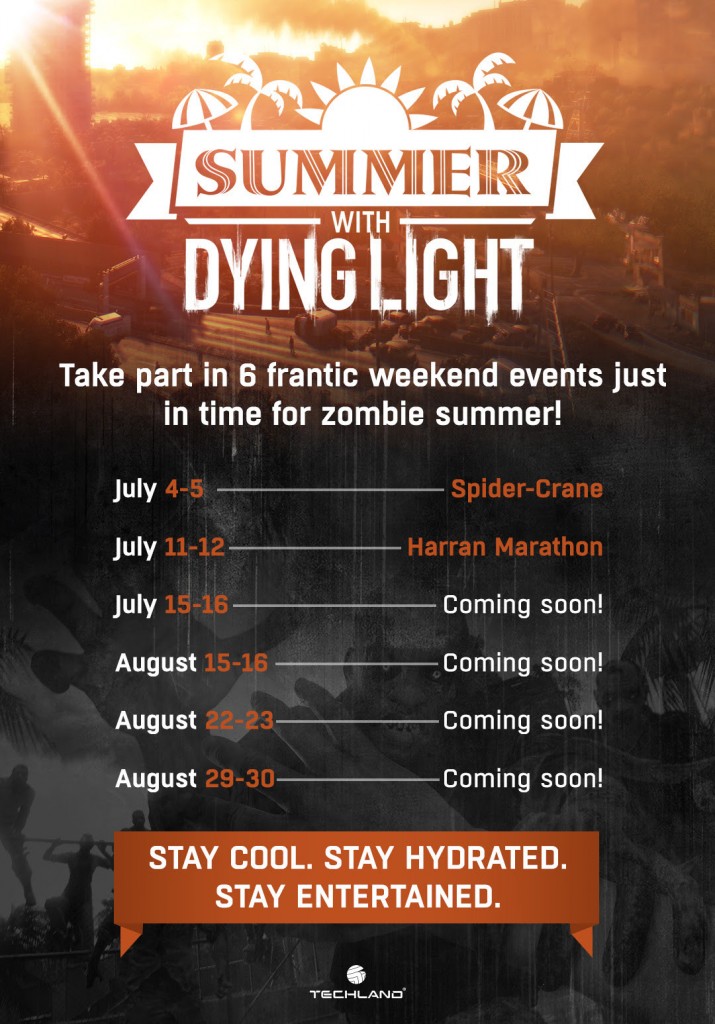 Techland have announced a Dying Light summer campaign
Following their recent, and pretty amusing, take on Destiny's Red Bull campaign, Techland have announced a Dying Light summer campaign which will be running through weekends in July and August this year.
Players will be able to take part in unique events, throughout this six-week campaign, and the first of these is Spider Crane weekend. This will be held from 4-5 July (this weekend) and will allow players unlimited grappling hook shots, with almost no fall damage.
Next weekend, 11-12 July, will see the Harran Marathon. The following weekends are yet to be announced, but we will be keeping everyone updated.
Techland have also reassured fans that, although they're currently putting all their focus into Dying Light, Hellraid has not been cancelled.
If you're a Dying Light player, then be sure to join in with Techland's Drink for DLC campaign, where you post a photo of yourself drinking water in order to receive future FREE DLC.