Elden Ring has been a fantastic addition to FromSoftware's series of Souls games, although not being a direct sequel – it plays very much like the previous games albeit much smoother and with some additional mechanics.
One of Elden Ring's new features is the Ashes of War. These are combat-focused abilities that can be equipped to your weapon to alter their stats, modify their scaling rating and give you a new ability.
Flame Strike is a useful Fire element skill that is good for melee-focused builds looking to add some elemental damage to their repertoire. Not only will it fire out a burst of flames in front of you, it will then coat your weapon in flames to deal increased fire damage for a short period of time.
Flame Strike Ash Of War Location in Elden Ring
Here's a short video which shows the necessary steps to reach find the Ash of War. Thanks to Twitch streamer Vet on  for capturing the footage to show the location.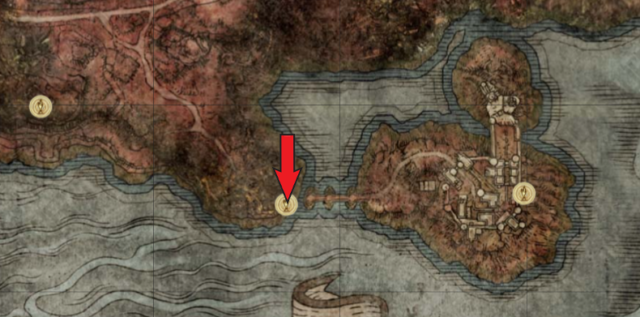 Step 1: Go to Impassable Great Bridge – South in Caelid Wildlands. You can find this by following the main road from the Caelid Highway South Site of Grace.
Step 2: Go across the bridge. Head left at the end towards the castle.
Step 3: At the gate, go right alongside the cliff and jump over to the building. Then jump to the cliff face opposite the building platform.
Step 4: Ride along the cliff face, avoiding the Vampire Bats along the way. You will eventually come across a graveyard with a Teardrop Scarab in it. Kill the scarab and it will give you Flame Sword Ash of War.
You can apply the Ash of War to most melee armaments with the exception of Colossal weapons and Flails. This can be done at any Site of Grace. Once equipped, you can activate the weapon skill through two-handing the equipped weapon and using your L2/RT button.
Elden Ring is available to purchase across all relevant platforms from our store now!
Don't forget to subscribe to the Go2Games newsletter for updates on the latest gaming news and deals, and follow our socials below!
Twitter: @GO2GAMES
Instagram:go2gamesshop
Facebook: Go2Games.com
Youtube: Go2Games.com
Store: go2games.com