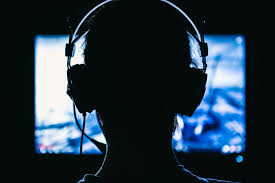 After performing a research study on how gaming impacts the players mental health, the Mental Health Foundation has provided recommendations to developers.
Commonly games are some people's escape from the daily stresses of reality, a recent study performed by the UK Mental Health Foundation has presented an increase in stress tied to gaming. The foundation has identified the correlations within the results of their study, and as such has reported recommendations for changes within the industry.
The study, focused on players, found that there were both positives and negatives to gaming, depending on different factors players may encounter. The foundation asked a group of two dozen players to document their gaming habits and how their mental health was that day. The study was conducted over the course of several weeks, and recorded a double-edged sword in the results. The study uncovered that while there are self-reported mental benefits to gaming, there were also issues reported as well.
Upon documenting these findings, the Mental Health Foundation has called for change in the games industry and how games are held, including: Tackling harmful behavior and toxic communities, tackling discrimination by ensuring there is meaningful inclusion and representation in games, embedding mental health content in games, raising awareness of mental wellbeing in the gaming community, and helping players game more intentionally by design features.
Sign Up for our newsletter:
Instagram: @Go2GamesShop
Twitter: @Go2Games
YouTube: Go2Games.com
Facebook: Go2Games.com
Store: Go2Games.com