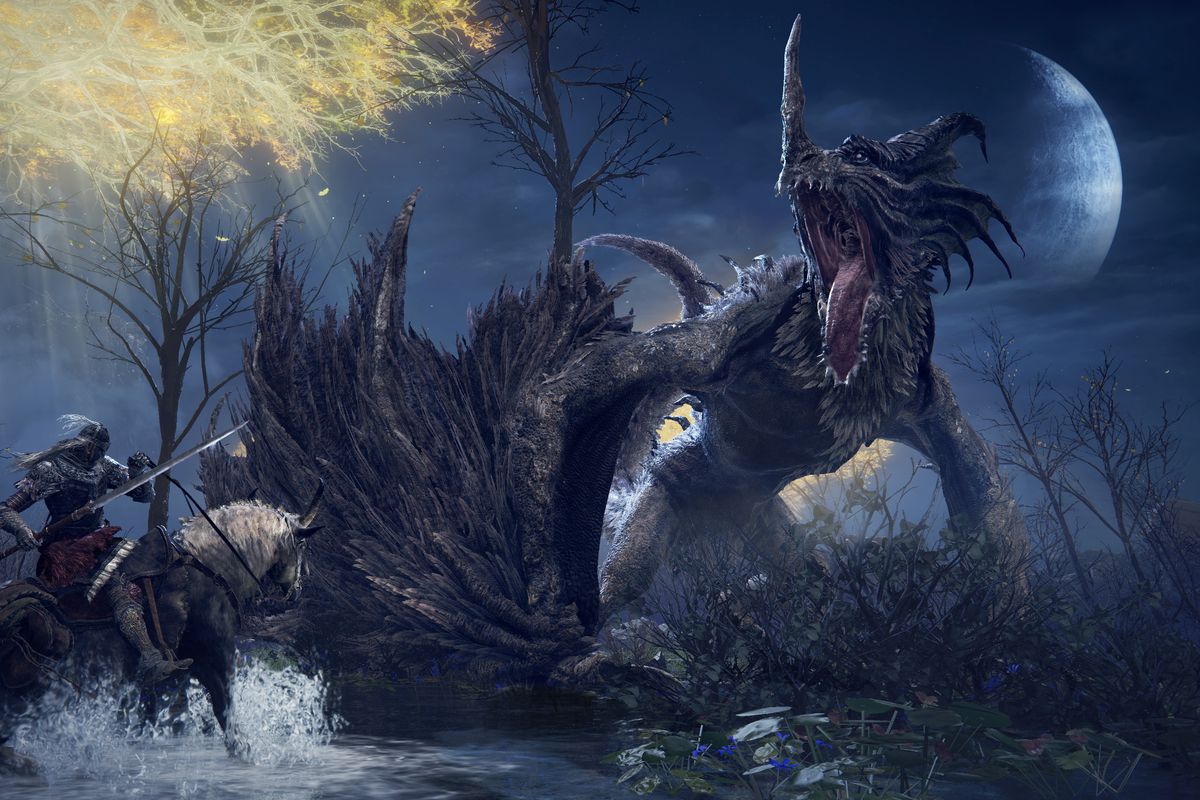 A collector's edition has also been confirmed.
Developer, From Software, and publisher, Bandai Namco, have just given us our most detailed look at their upcoming title to date via a 19-minute gameplay preview. The video offers "a brief introduction to Elden Ring's fundamentals" and aims to convey some of the title's mood and gameplay.
The footage shown below is from a PC character build which is still in development.
Following an earlier leak, the Elden Ring collector's editions and pre-order bonuses have also been officially revealed.
The Elden Ring release date was recently delayed by one month to February 25, 2022. Bandai Namco claimed, "the depth and strategic freedom of the game exceeded initial expectations".
A closed network test for Elden Ring is set to take place next week on PlayStation and Xbox consoles.
"Selected fans will be able to experience the opening hours of the long-awaited title to get a hands-on glimpse at what the full game will have to offer while assisting the development team in testing the game's online servers ahead of its release date," according to Bandai Namco.
Elden Ring takes place in a world called the Lands Between, which was created in collaboration with Game of Thrones author George R. R. Martin, who created the game's lore. This title looks like it will be a game-changer for any From Software fans out there or anyone new looking to dive headfirst into the experience and challenge this game will pose.
In other news, October and the beginning of November have seen some big next-gen titles being released, including the likes of Call of Duty: Vanguard (released today, November 5th), FIFA 22, Far Cry 6, and Left 4 Dead's spiritual successor, Back 4 Blood. You can purchase all of these titles, as well as pre-ordering Battlefield 2042, from our Go2Games website.
To keep updated with the shop activities and weekly competitions, follow Go2Games on social media:
Instagram: Go2Gamesshop
Twitter: Go2Games
YouTube: Go2games.com