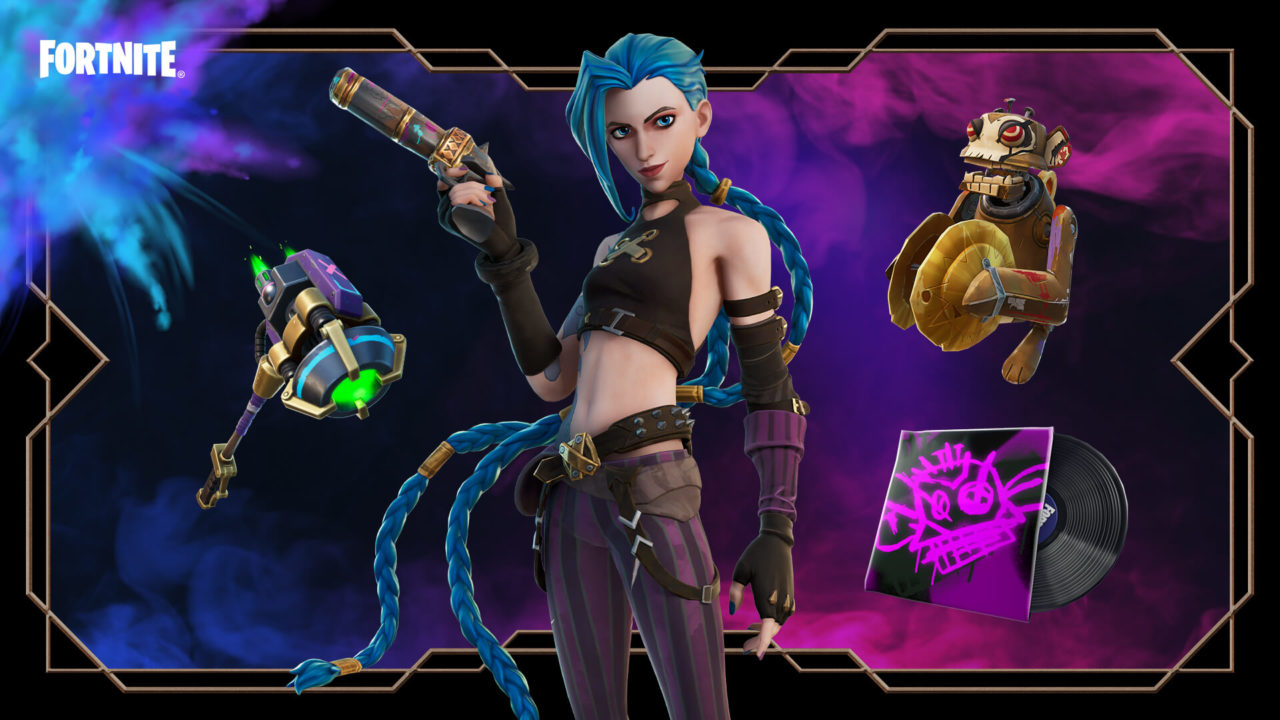 The biggest games are about to crossover to celebrate the release of Arcane
Only one more day to go before Arcane premieres on Netflix and the promotion for the show based on one of the biggest games of all time is now spreading across to some of the other biggest games of all time.
Fortnite and PlayerUnknown's Battlegrounds have both received the Arcane treatment and are offering exclusives for fans of the show to enjoy in their worlds.
Arcane Crossovers
Fortnite is no stranger to crossovers when it comes to games, movies, and even music being promoted through the online game by inspired skins and patches being added to the game for a limited time. Arcane is no exception when it comes to this, as one of the protagonists in the show, Jinx, has arrived on Fortnite.
Players are able to buy the "Arcane Jinx Outfit" in the item shop, along with items from the Arcane: League of Legends Set. You can have some fun with Jinx's Dream Monkey Back Bling, and pick up the Pow Pow Crusher Pickaxe, made from surplus Pow Pow parts. You can also purchase some music from the Arcane Original Soundtrack.
https://twitter.com/FortniteGame/status/1456297574164537345?s=20
Epic Games also announced League of Legends has arrived in its store, along with Teamfight Tactics, Legends of Runeterra, and Valorant, for the chance to get people into the League universe.
PUBG Mobile has also tapped into the RiotX Arcane celebrations by bringing the world of Runeterra onto the island of Erangel. Players can experience Arcane-inspired weapons and gear, characters, and map locations taking over PUBG MOBILE once the 1.7 update hits in mid-November during RiotX Arcane.
Both collaborations are bringing Arcane to a wider game community and are allowing everyone to experience it- no matter what their preferred game is.
Arcane drops on Netflix on November 6.
Sign up for our newsletter from the website.
Instagram: Go2GamesShop
Twitter: Go2Games
Youtube: Go2Games.com
Facebook: Go2Games.com