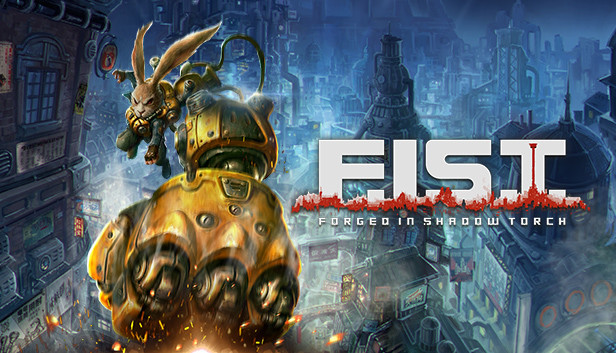 The highly-anticipated dystopian action-adventure is about to arrive on PlayStation Exclusive and fans cannot wait
F.I.S.T.: Forged In Shadow Torch is about to become available for PS4 and PS5 users later today and it has now received another trailer just before its official launch.
The Metroidvania platformer developed by TiGames and published by Bilibili, has been received a lot of hype after its first trailer, which showed its beautifully designed world-building of Torch City, a dirty, dieselpunk dystopia, inhabited by anthropomorphic animals. It was announced back in July 2020 but after many delays, it finally releases today.
F.I.S.T: Forged In Shadow Torch Launch Trailer
The new trailer shows the audience more of the beautifully designed environment as well as the impressive Metroidvania-style gameplay of a 2D point of view set in a captivating 3D world.
Players will be controlling Rayton, a former resistance soldier who gets back into action after a friend gets imprisoned, make his way through Torch City after a hostile invasion. We see Rayton take on multiple enemies in the official launch trailer, along with tackling different terrains and intense combat fights against other anthropomorphic creatures and mystical beings.
F.I.S.T.: Forged In Shadow Torch was created by a team of Chinese developers and was originally meant to release in Spring earlier this year, but had to be delayed due to the global pandemic. It is a PlayStation Exclusive, however, it has been confirmed there is a PC version in the works.
F.I.S.T.: Forged In Shadow Torch launches on PS4 and PS5 tonight at 11PM BST (other timezones: 6PM ET/ 3PM PT and 12AM CEST/7AM JST on September 7)
Sign up for our newsletter from the website.
Instagram: Go2GamesShop
Twitter: Go2Games
Youtube: Go2Games.com
Facebook: Go2Games.com