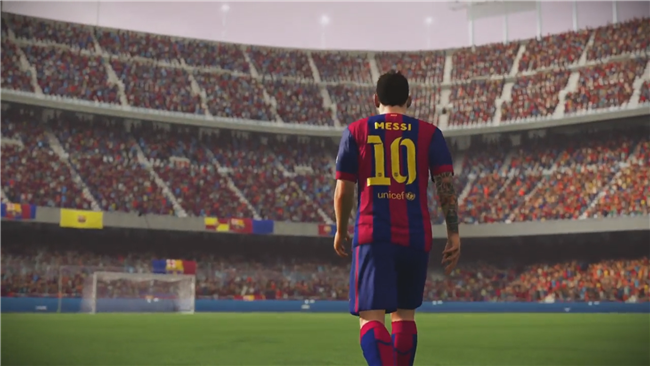 Whilst football fans around the globe count down the days till the start of the new season, EA treated us to some more information at E3 yesterday to keep us going.
After the exciting announcement a couple weeks ago that women international teams will be playable during the game, FIFA fans where itching for some more news. EA showed of the FIFA 16 official E3 trailer, as well as confirming the game is due to be released on 25th September 2015. Not only was legendary football player, Pele, apart of the trailer but also joined the guys on stage at E3! Below is the trailer that was shown at E3:
Great touch by EA to take real moments during the season and convert them into the trailer, Messi's superb solo goal vs Athletic Bilbao, and not forgetting the Diego Costa – Henderson show down!