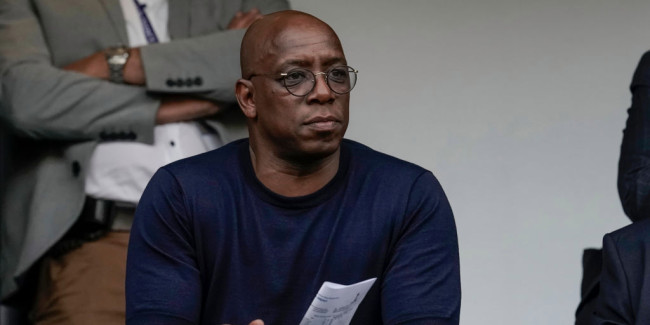 EA have issued a lifetime ban to a FIFA player who racially abused former Crystal Palace and Arsenal striker.
Patrick O'Brien, 18, lost a game of Ultimate Team with Wright's FIFA Icon card in his team. He then sent Ian Wright 20 racially abusive messages via Instagram DM's. The 18 year old pleaded guilty to two charges of harassment as well as sending offensive messages by phone.
The judge spared him from a criminal conviction last month, stating he showed genuine remorse for his action, as well as claiming his language was reprehensible and was the behaviour of a naive, immature, young man. The judge also noted that O'Brein wrote an apology to Wright, who forgave his abuser's actions.
Wright shared his disappointment on Twitter:
— Ian Wright (@IanWright0) February 3, 2021
Following this it has been confirmed that O'Brien has been banned from playing FIFA games for the rest of his life. On Wright's podcast 'Ian Wright's Everyday People' he praised EA for their action to not tolerate racial abuse. He claimed 'After this attack they changed their whole policy.
And you know with a company like that, the different levels, and can you imagine the legality you have to go through to change your policy? Not only for me, it's for their staff, for players, the talent, the people they partner with.' 'Zero tolerance. Zero tolerance. And action will be taken.'
Wright continued to say 'He can't log on himself. He can probably go and play with his mates, but he's banned permanently. And you know something? As small as that is, it's a little chip out of the massive mountain that is racism, but what it proves is there is some consequence somewhere.'
'People like EA, they're standing and they're saying, 'we're going to stand on the right side of this' – real action that they can control, and they're going to stop that. It just made me feel good, because it's companies like that that are going to stand on the right side. And people will say things like, 'well EA Sports have done this and EA Sports have done that. But the fact is guys, EA Sports have stood up and said that's wrong and we're going to make sure we do something about that.'
David Jackson, VP Brand EA Sports FIFA, declared to Eurogamer that O'Brien's behaviour was 'unacceptable on every level, and we will not tolerate it.'