Google Stadia can now run on Xbox Consoles as reported by The Verge. Xbox testers in the Alpha Skip-Ahead group now have access to the updated Microsoft Edge web browser on Xbox consoles.
Due to the improved support with Chromium, the browser allows Google's Stadia streaming service to run as well as allowing Xbox owners to access its library of games.
A YouTube video published by Thurrott's Brad Sams shows the browser could allow console players to stream games to their console via Microsoft's xCloud in due time, after Microsoft have added web browser support. The new Xbox Edge browser will also improve compatibility with Skype or Discord as well as browser-based games.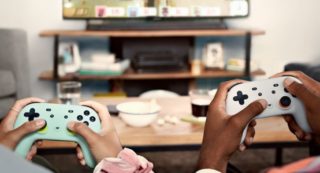 Microsoft have revealed their plans to launch cloud gaming with Xbox Game Pass Ultimate for PC and iOS will come in the spring of 2021. Xbox Game Pass Ultimate members can currently play over 100 games via the cloud on Android devices. Xbox's CEO Phil Spencer said the company is determined on bringing Xbox Game Pass streaming to consoles as well.
Spencer stated 'Yes, we want to do this," he said last year. "It's in the long list of cool things the xCloud team is working on, just a bit further down the list. But we want console and PC players to be able to browse as easily as mobile players, it's a good gamepass feature.'