The first look at Spin Master's League of Legends figures is here…
It was announced last September that the Toronto-based entertainment company, Spin Master, was partnering with Riot Games as their official toy licensee for League of Legends.
Since then, the company has been developing a range of collectable action figures to be released this autumn for the online battle arena video game. The company are excited to bring innovation and meticulous attention to the rich characters and unique worlds, according to John Blaney, Spin Master's Senior Vice President of Licensing.
The League of Legends Action Figures
The lineup is expected to appeal to fans of all ages and will deliver high-quality products, enhanced collectability, and unique play experiences for the massive community behind League, both on and offline.
The collection features six-inch Collector Figures of the champions Thresh and Zed, Four-Inch Core Figures of Yasuo, Jinx, and Darius, as well as a four-inch Core Figures 5-Pack including Ekko, Caitlyn, Heimerdinger, Vi, and an exclusive version of Jinx. Each figure is made of premium paint and plastic with over 12 points of articulation and detachable weapons to put in a variety of different poses.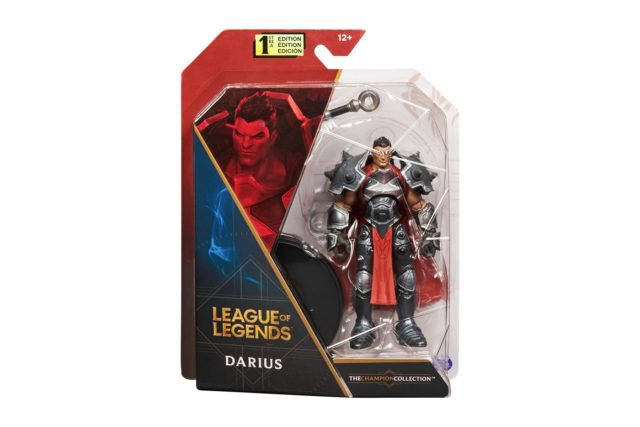 There is a pre-sale for the action figures launching today in the US, with the figures being on sale in all stores across Target. Full distribution will happen in October, yet it is unclear where they will be sold in the UK for the time being.
Go2Games are up for awards! If you enjoy our content, please find some time to vote for us here and here!
Sign up for our newsletter from the website.
Instagram: Go2GamesShop
Twitter: Go2Games
Youtube: Go2Games.com
Facebook: Go2Games.com