The Return of Metroid Prime
The Metroid Prime Trilogy could already be remastered for the Nintendo Switch and ready to go, according to VentureBeat Journalist Jeff Grubb.
Originally released for the Wii back in 2009, the Metroid Prime Trilogy combines Metroid Prime, Metroid Prime 2: Echoes, and Metroid Prime 3: Corruption in a compact version for the first-person shooter franchise.
The journalist reported this piece of news in a Giant Bomb stream over the weekend, that Nintendo has been holding off the release and announcement due to restricted QA resources during the pandemic.
Why A Metroid Prime Trilogy Remaster is Likely
The reports given by Grubb of a Metroid Prime Trilogy Remaster matches a claim from another key journalist, Imran Khan, back in early 2019.
It's been long done. Initial announcement was supposed to be last month.

— Imran Khan (@imranzomg) January 25, 2019
Grubb divulges on his live stream that Nintendo have the game "sitting in their pockets" and it is up to the company to decide when will be the right time for its release, as they can afford to wait for its drop.
Grubb goes on to explain the main reason for the supposed delay from Nintendo is due to restrictions to Nintendo's QA testing processes during the pandemic. The company could only focus on one or two games at a time and Japan is still dealing with these issues, so it is unlikely the process is going to open up any time soon.
Grubb also believes the Metroid Prime Trilogy Remaster would be a "great marketing beat" for the imminent Metroid Prime 4, so the company could be holding out until that is also ready.
However there are reports from others where they don't believe this is the case. Earlier this year, a former Retro Studios design lead, Mike Wilken, said he was sceptical of the game being ported to Nintendo Switch as it would be a "Herculean effort", due to the complexity of translating the third Metroid Prime game's Wii controls to a Switch set up.
What is currently in store for Metroid…
Nintendo recently announced Metroid Dread, the seris' first mainline 2D installment in almost 20 years, which will be dropping on Nintendo Switch this October.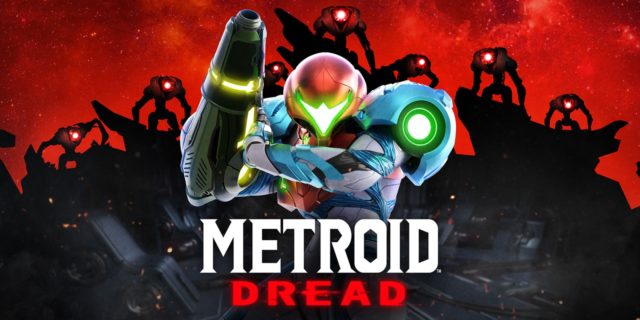 Nintendo also announced back in 2019 it had restarted the development for Metroid 4 after deciding to let Retro Studios take over the project from its original developer that was never announced.
Go2Games are up for awards! If you enjoy our content, please find some time to vote for us here and here!
Sign up for our newsletter from the website.
Instagram: Go2GamesShop
Twitter: Go2Games
Youtube: Go2Games.com
Facebook: Go2Games.com