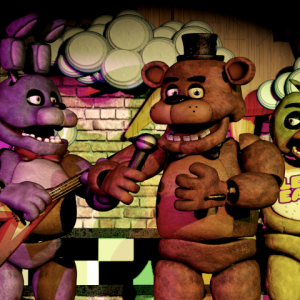 Five Nights at Freddy's
The popular series is soon to become a film!
The Hollywood Reporter has said that the gruesomely popular horror game franchise, Five Nights at Freddy's, has been bought by Warner Bros. as film rights. Last month, the third entry in the series arrived on PC and mobile devices, and this is the latest entry in developer Scott Cawthon's horror game franchise. It has also been reported that production duties are to be held by KatzSmith Production's Seth Grahame-Smith and David Katzenberg, as well as Roy Lee of Vertigo Entertainment.
"The story really lends itself to being a movie and it taps into a largely unexplored niche of horror that a lot of people will be able to relate to," Cawthon has voiced.
"We're looking forward to working with Scott to make an insane, terrifying and weirdly adorable movie," said Grahame-Smith of KatzSmith Productions.