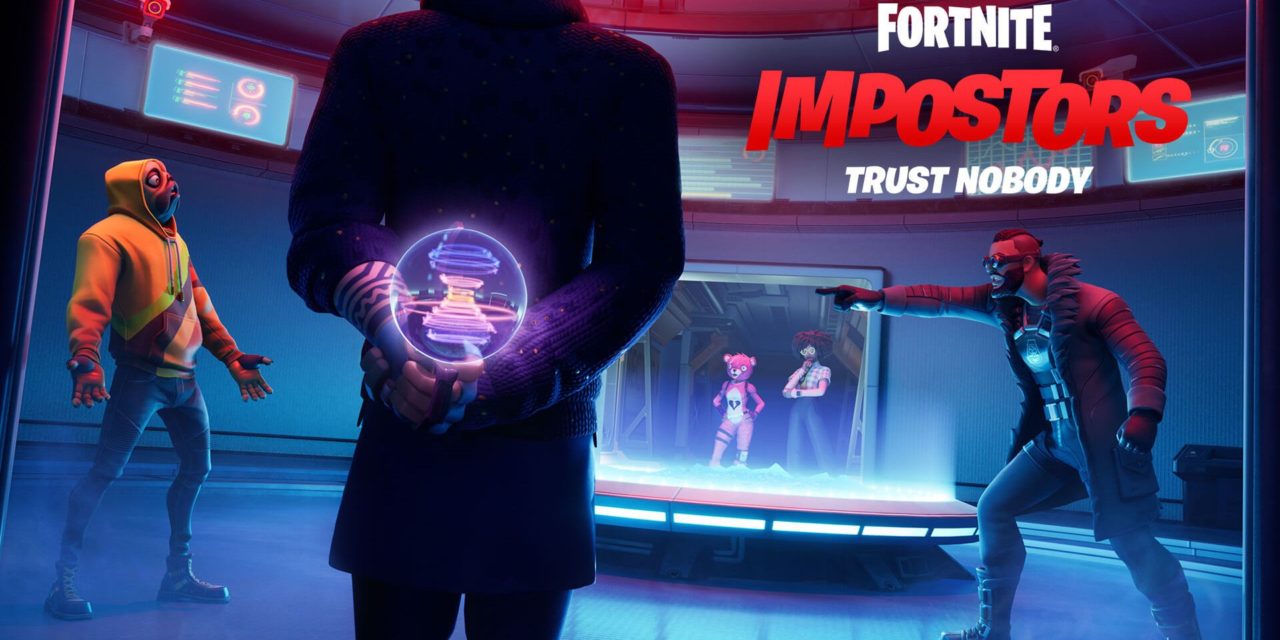 The popular, online battle royale game has added a new limited edition mode and it looks a little sus…
Fortnite announced a new limited edition mode yesterday, titled "Imposters", and it has been reminding people of the popular indie game Among Us, developed and published by InnerSloth.
So much so that even the development team behind the extremely successful whodunnit game have been publically tweeting the similarities between their game and the new mode created by Epic Games.
Fortnite: Imposters
The new Imposters mode is available to play now for a limited time only and consists of 10 players, 8 agents and 2 imposters. It takes place on The Bridge, a large multi-room environment in which agents are trying to keep it maintained while imposters are trying to destroy it without getting caught and whenever a dead body is found, chaos irrupts as everyone who is still alive tries to figure out who the imposters are.
Sound familiar?
Of course, there are certain elements that make it more Fortnite than Among Us- you can make both agents and imposters temporarily look like Fortnite's banana mascot Peely for example, but the similarities are uncanny.
Several members of the Among Us development team took to Twitter to compare those similarities and also explain how disappointed they are with the plagiarism portrayed here.
Among Us programmer Gary Porter pointed out the similarities between the two environments and sarcastically mentioned how it was okay since they flipped certain rooms around to make it now a full rip-off of the hit indie game.
It's okay tho they flipped electrical and medbay and connected security to the cafeteria. pic.twitter.com/XXVsJPpiXn

— Gary Porter (@supergarydeluxe) August 17, 2021
The community director, Victoria Tran, also tweeted to express how disappointed she was and that a collaboration between Epic Games would have been better instead.
https://twitter.com/TheVTran/status/1427725916994682887?s=20
Despite the international success Among Us became last year, it still is an indie game in the world of big gaming franchises. And even though there are plenty of other games similar to Among Us (Werewolf / Mafia), it is understandable why the development team are upset with Epic Games using the same themes and terminology.
Go2Games are up for awards! If you enjoy our content, please find some time to vote for us here and here!
Sign up for our newsletter from the website.
Instagram: Go2GamesShop
Twitter: Go2Games
Youtube: Go2Games.com
Facebook: Go2Games.com