ESA has revealed more details on the 2021 E3 event, like which partners will be taking part.
The event that will run between June 12 to June 15th will see Nintendo, Xbox, Ubisoft, Capcom, Warner Bros Games, Konami, Take-Two Interactive and Koch Media participating in the event.
ESA stated that E3 2021 will host developers to show off their latest game related news 'directly to fans around the world.'
Stanley Pierre-Louis, President & CEO of the ESA said 'For more than two decades, E3 has been the premier venue to showcase the best that the video game industry has to offer, while uniting the world through games.'
'We are evolving this year's E3 into a more inclusive event, but will still look to excite the fans with major reveals and insider opportunities that make this event the indispensable center stage for video games.'
Sources claim it is likely PlayStation will skip the E3 event again this year.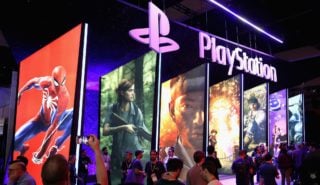 The EA revealed that they hope to host an in-person E3 event in 2022. There has been no mention of the on-demand game demos, though, which the ESA has pitched to game publishers in the past. When asked about the on-demand game demos ESA claimed 'We explored many possibilities with our partners, sponsors and industry participants in the creation of E3 2021.'
'This year, we are focused on delivering multiple days of amazing programming that showcases the video game industry, with a new online portal and supporting app that will include tons of features such as customizable profiles, on-demand content, gamification, real-time activity feeds and more.'
'We'll build off of the success of 2021 and continue to look into new ways of showcasing the industry in 2022.'