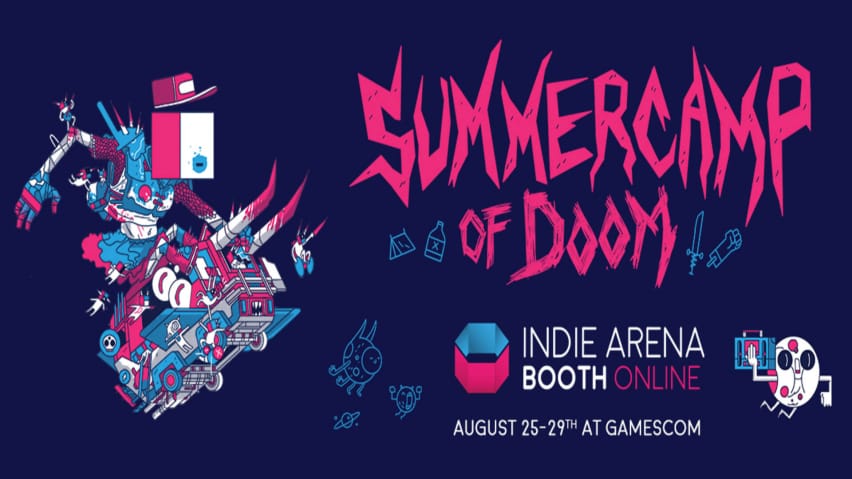 Gamescom Indie Arena Booth Begins Next Month
Indie Arena Booth is a digital Gamescom that invites gamers from all over the world to witness players go through over 120 of the best indie RPG titles. The Indie Arena Booth will begin on the 25th of August and ends on the 29th, they will present wholesome indie games in a playable RPG experience called Summercamp of Doom.  The Summercamp of Doom will give players a unique set of the most RPG indie games released this year, they will be able to interact with developers as well from the Gamescom content hub.
Indie Arena Booth 2021 is approaching fast, and we are thrilled to be sharing the first official trailer with you! We proudly present our official line-up for @gamescom 2021!#IndieGames #Gamescom2021 #IAB #IndieArenaBooth pic.twitter.com/HVyNsDPMow

— Indie Arena Booth (@IndieArenaBooth) July 28, 2021
That's not all, the Indie Arena Booth at Gamescom 2021 will also have a schedule featuring indie publishers and developers such as Tiny Build, Studio Fizbin & Finji Games.  There will also be a steam page dedicated to these and many other indie developers, there will be playable demos and as well as discounts on multiple indie titles.
This is a grand chance for many indie developers to get themselves out there, as well as a chance for many players such as you (and me), to get involved in these beautifully made RPG's. There are many indie titles out there that need to get far more acknowledgement than they do. While mainstream games are fun and first-party games are good, we need to give indie titles a chance. You'll never know what quite to expect. The immaculate storytelling and immersive gameplay can come from Indie games too, it's certainly worth a shot.
Keep up with all the latest gaming news, competitions, future discounts (see down below), and amazing content.
Twitter: @Go2Games
Instagram: @go2gamesshop
Youtube: Go2games.com
Facebook: Go2games.com
You can subscribe to the Go2Games newsletters via the website.
(Summer Sale)
Apply Code SIZZLE10 FOR THE SUMMER SALE
(MORE Game Discounts & Deals)
**Ends August 2nd, 2021**
**Ends August 2nd, 2021**
**Ends August 2nd 2021**
**Ends August 2nd 2021**
**Ends August 2nd 2021**
**Ends August 2nd 2021**
**Ends August 2nd 2021**