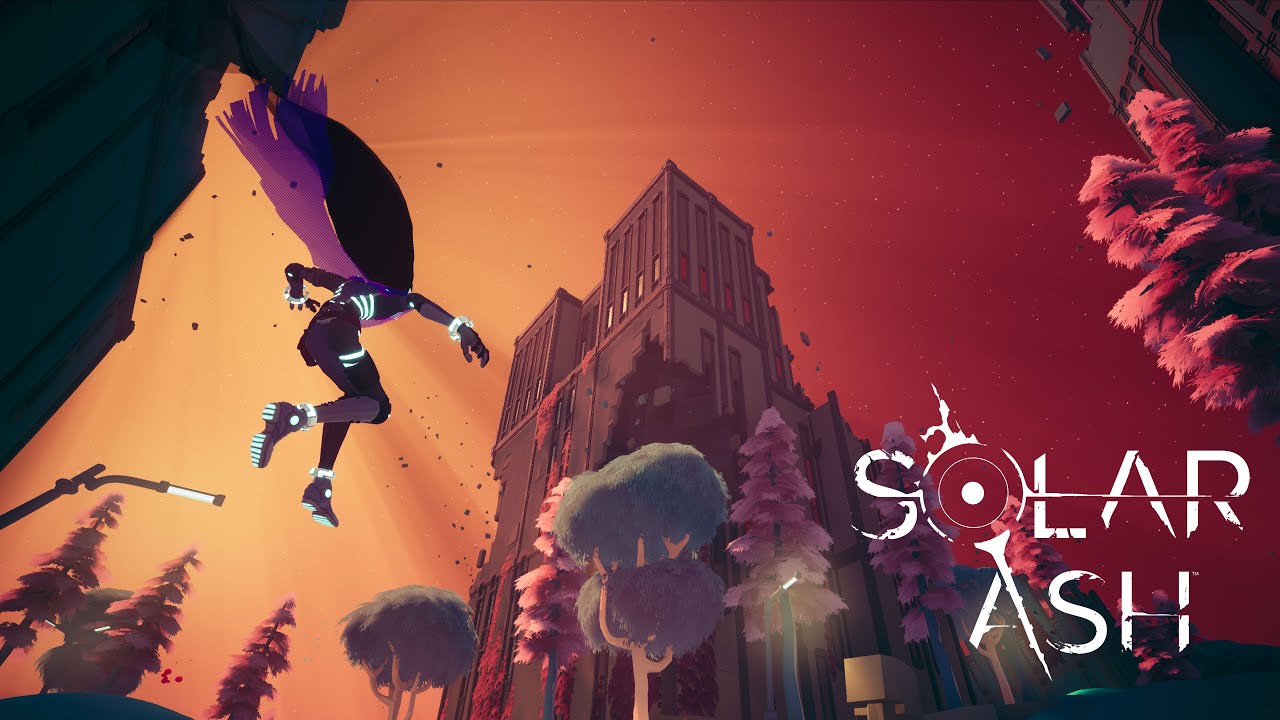 Plenty of new indie titles were announced and shown at Annapurna Interactive's showcase and this is just one of many…
Created by Heart Machine, the minds behind the award-winning Hyper Light Drifter that pays homage to 8-bit and 16-bit games, showed gameplay footage for their second game, Solar Ash, and shared more details too at the Annapurna Interactive showcase yesterday.
What is Solar Ash?
Solar Ash is an action-adventure game that was debuted during PS5's reveal event at E3 earlier this year. Not a lot of information had been released, apart from the fact Heart Machine was ditching the 2D 8-bit graphics and embracing the beautiful graphics of the PS5. Now, more details have been released with its new gameplay footage.
The game has players journeying through a "surreal, vivid and highly stylized" world filled with "mystery, wild high-speed traversal, endearing characters, and massive enemy encounters,"- some of which we see in the trailer.
We see the game's main protagonist, Ash, waking up in the palm of a titanic, then the trailer cuts to scenes of Ash moving across the beautiful scenery of the game that provides different types of ruins and fantastical qualities throughout. Some enemies also crop up that can only be described as massive and fantastical-looking insects and surprisingly adds even more beauty to the game.
The trailer goes onto show Solar Ash is being released on PC, PS4, and PS5 on October 26 2021, and will also be available to purchase from Epic Games Store.
Summer Sale voucher for a limited time only! Offers must end on August 9!
SIZZLE10 for our Summer Sale!
Grab these voucher codes for our website for some discounts! Offers must end on August 2!
Use ODYSSEY10 – For 10% off Super Mario Odyssey (Switch)
Use POINT10 – For 10% off Two Points Hospital (Xbox One +  PS4 )
Use EVOLVED10 – For 10% Off Ark Survival Evolved (PS4)
Use DCGIRLS10 – For 10% off DC Super Hero Girls (Switch)
Use VULCAN10 – For 10% off Roccat Vulcan 121 – Mechanical RGB Gaming Keyboard
Use VULCANRGB10 – For 10% off ROCCAT Vulcan 120 – Mechanical RGB Gaming Keyboard
Use KHAN10 – For 10% off ROCCAT KHAN Aimo 7.1 High-Resolution RGB Gaming Headset – White