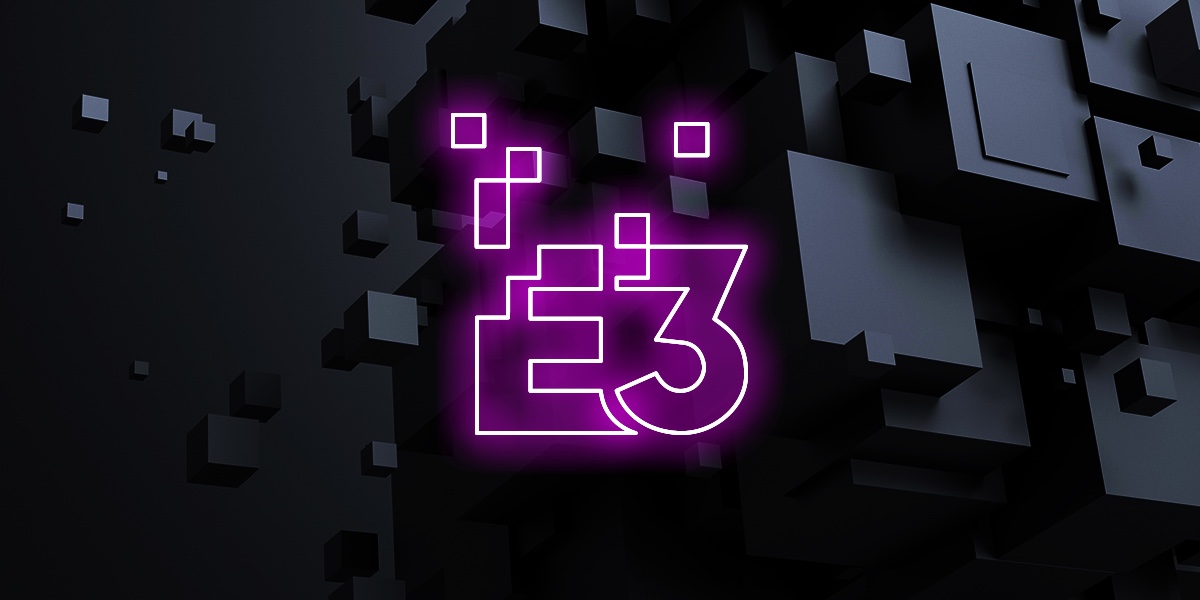 E3 2021 marked the first all-digital event this year. Due to this, publishers like Nintendo, Xbox, Square Enix, and Ubisoft held their own virtual showcases, whilst some companies like EA and Gearbox showcased their reveals in other partner events. Sony skipped E3 2021 completely, although PlayStation did host a State Of Play at the beginning of the month to showcase one of its biggest reveals in Horizon Forbidden West.
We will take you through the biggest upcoming releases announced over the last few weeks (mainly AAA titles).
We must begin by discussing what will likely be the true arrival of the next-gen first-person shooter (FPS) experience in Battlefield 2042. Dice and EA finally lifted the curtain on their upcoming title. The game is a massively multiplayer experience set in a near-future world ravaged by climate-driven disasters, resulting in an unprecedented refugee crisis and in the midst of all of it, another war between the U.S. and Russia. I have high hopes for this game and believe it will be the first FPS to really showcase the next-gen capabilities, with there being a lack of current big AAA titles for the Playstation 5/Xbox Series X|S. Hopefully, they seek to rectify some of the shortcomings of Battlefield 5.
Next up is what I believe to be one of the most exciting projects showcased throughout recent weeks, Elden Ring. Just in case you have been living under a rock, Elden Ring is the From Software developed 'love child' of Hidetaka Miyazaki and the A Game of Thrones author George R.R. Martin. After years of secrecy, we were finally able to see some gameplay and it was remarkable. For any fans of the Dark Souls series, this is of course a must-play and all Souls fans will be itching to get their hands on what George R.R. Martin has described as the sequel to the Souls series. This potentially represents From Software's most ambitious project to date.
Ubisoft's headliner this year was Far Cry 6. A gorgeous looking new instalment in the series which stars the iconic Giancarlo Esposito as the main villain. For what already tends to be a visually stunning game-series, Far Cry 6 looks like it will be the most aesthetically pleasing instalment yet and with Giancarlo Esposito as the villain you can't go wrong.
Two other big Ubisoft announcements included Tom Clancy's Rainbow Six Extraction (previously known as quarantine) and Riders Republic (see below). Tom Clancy's Rainbow Six Extraction is similar to the previous Rainbow Six adaptation 'Quarantine' except now you are fighting aliens.
Rider's Republic is a massively multiplayer extreme sports game. It has more unknown surrounding it as it stands than some of the other titles. I'm sceptical of a game like this trying to do too much at once but it is an ambitious project with some potential.
Lastly, Ubisoft E3 ended with a first look at Massive Entertainment's Avatar game, Avatar: Frontiers of Pandora which is scheduled for a 2022 release on PS5, Xbox Series X|S, and PC.
Xbox-Bethesda Showcase revealed the award-winning developer Bethesda's next big game, Starfield. The trailer shows a crew (or "family" as referred to in the trailer) on board a vessel called the Constellation, with the narrator stating "we have come to the beginning of humanity's final journey" in which they aim to explore the universe. Despite the details being vague in terms of gameplay, we can expect a massive Sc-Fi RPG, which if similar to that of Skyrim and Fallout 4 will be jaw-dropping. Interestingly, Bethesda decided to make the game exclusive to Xbox and PC which is disappointing for Playstation 5 owners out there.
An announcement that I was particularly excited about (as a fan of both the Super Smash Bros and Tekken series) was the reveal of Tekken's iconic Kazuya Mishima as the penultimate Super Smash Ultimate DLC character. This collaboration was one I really did not expect and there is no character more iconic in fighting games than Kazuya Mishima. I personally cannot wait for his addition to the Super Smash roster. The reveal trailer's reference to Tekken's infamous Volcano scene was also a nice touch for all of those familiar with the character.
The Square Enix E3 showcase finally revealed the rumoured Guardians Of The Galaxy game with an October 26th release date. The game appears to feature all the main cast along with the comedy attached to them, with a seemingly rich story and also the iconic classic 80s music. Therefore, the game appears to be reflective of a lot of what made the movies great; and such, this game is an exciting prospect for any GOTG fans itching for another dose of their favourite characters.
E3 also confirmed the Holiday 2021 release window for the upcoming Halo instalment, Halo Infinite. Alongside this, we saw a deep dive into the game's multiplayer system and a further look into the single-player campaign.
For those of you who are fans of Mario + Rabbids, you will be pleased to know that the sequel Mario + Rabbids Sparks of Hope has been announced. The new collaboration between Nintendo and Ubisoft aims to come to the switch in 2022.
Arkane Studios (the developers of Dishonored and Prey) announced an open-world vampire shooter named Redfall. Redfall includes four-player co-op against powerful vampires. It will be exclusive to Xbox Series X|S and PC, with a Summer 2022 release date.
For any fans of the Borderlands series, a borderlands spinoff called Tiny Tina's Wonderlands was announced. It is a four-player co-op game set in "an unpredictable fantasy world", taking place after the events of Borderlands 2 DLC Assault on Dragon Keep. This announcement comes alongside the news that filming for the Borderlands movie has finished. It is due to be an exciting year for Pandora's whacky franchise.
Microsoft also revealed a new visually stunning instalment of Forza Horizon, in the form of Forza Horizon 5. The game is due for release on November 9th and takes the series to Mexico. Microsoft claims it will be the largest and most diverse Horizon ever.
The Outer World 2 was also announced. However, the sequel to Obsidian's first instalment isn't due out for a while. Interestingly, the sequel will no longer be available on Playstation.
An exciting new chapter for Sea Of Thieves fans has arrived including one of the most notorious pirates to ever sail the seas, Captain Jack Sparrow. Sea Of Thieves: A Pirate's Life is due to land on June 22nd and is an all-new original story including Pirates of The Caribbean's Jack Sparrow alongside Davy Jones.
The developers of 'Just Cause' Avalanche Studios revealed Contraband. Contraband is a co-op, open-world game set in a fictional world of 1970s Bayan. Again, it is exclusive to Xbox and PC. It seems PlayStation players will be really missing out on a few upcoming titles.
In other news, a Director's Cut of Death Stranding with some next-gen enhancements was revealed. In addition, the development of Resident Evil Village DLC was also announced, alongside a Nintendo Switch port of Dragon Ball: Kakarot. As E3 was ending, Madden 2022 was also touched on regarding new upcoming next-gen features of the game.
Lastly, PlatinumGames' Babylon's Fall received new attention at E3 2021 after two years of relative silence since it's 2019 reveal. We received new gameplay footage and were also informed it would be coming to PS5 in addition to PS4 and PC.
With that, it wraps up the AAA title reveal coverage throughout E3 and the surrounding events of the last few weeks. Notably, there are other reveals we didn't cover but we wanted to focus mainly on the AAA titles in this article. Which of the reveals are you guys most excited about? Let us know in the comments.
To pre-order any of these new releases, check out the Go2Games website.
To keep updated with the shop activities and weekly competitions, follow Go2Games on social media:
Instagram: Go2Gamesshop
Twitter: Go2Games
YouTube: Go2games.com
Facebook: Go2Games.com