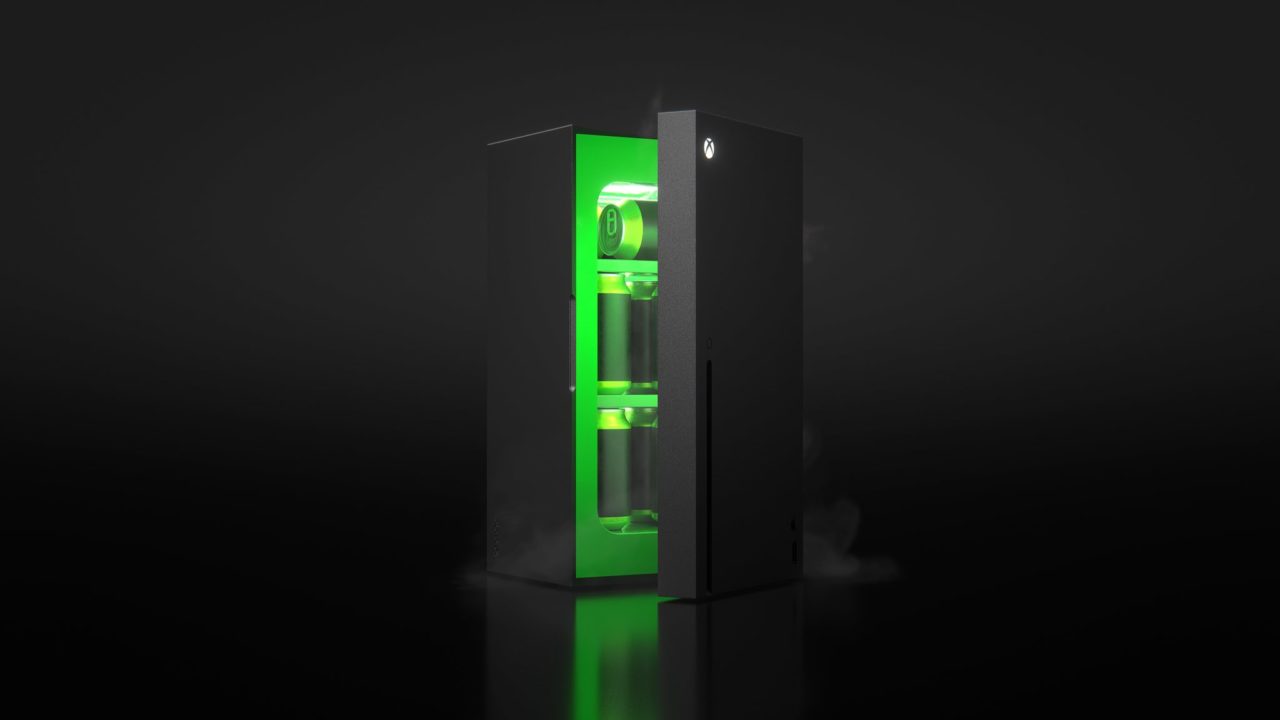 One of the most viewed and talked-about reveals from this year's E3 was Microsoft's Xbox mini-fridge. The video revealing the product now has almost four million views, and quickly became one of the most talked-about products on the internet, and it has now been confirmed it is getting a global release.
The meme-turned-reality all started when Xbox players and non-players alike, poked fun at the design of the Xbox Series X. All sorts of comparisons were thrown around (a brick and Spongebob Squarepants to name a few), but the most frequent comparison was that of a mini-fridge. Microsoft then joined in on the fun by making an actual full-size replica fridge of the Xbox Series X. The company then offered a giveaway to win the fridge and even gave fridges to Snoop Dogg and YouTube creator iJustine.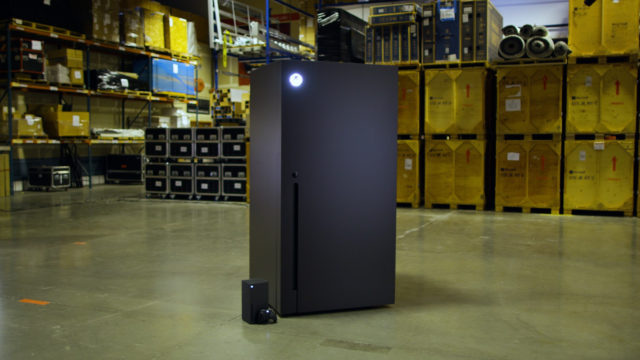 Now, a more consumer-friendly version is being released right in time for Christmas (expected release date November 2021 – January 2022) and Xbox Games Marketing and 'Home Appliance Visionary' at Microsoft, Aaron Greenberg, has confirmed it will be released outside of the US.
The price and what regions it will be released in has yet to be announced, yet it is said to be able to hold 10 cans of beer/soft drinks with some extra room for snacks, something any gamer would benefit from. It would be silly for Microsoft not to make this become a global bestselling phenomenon after the worldwide success and staggering demand it already has.
Pre-order Xbox Series X on our website today!
Check out how Xbox is currently storming the Japanese market and more gaming-related appliance news here!
Sign up for our newsletter from the website.
Instagram: Go2GamesShop
Twitter: Go2Games
Youtube: Go2Games.com
Facebook: Go2Games.com