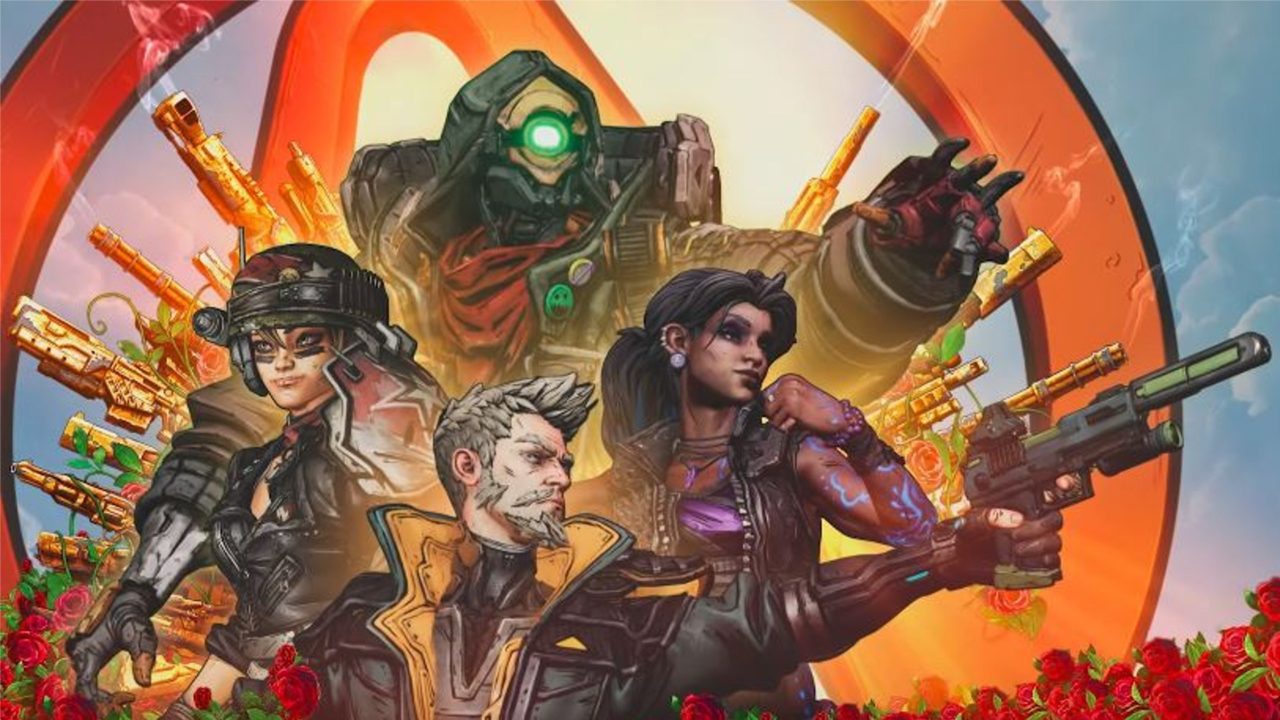 Borderlands 3 has added cross-play functionality, a new level cap, and new legendaries for players to hunt…
A new update for Borderlands 3 was announced today. Along with it comes many new features for the game, cross-play functionality being one of them. The new cross-play functionality will allow players across Steam, Epic Games Store, Stadia, Xbox One, and Xbox Series X/S to all play together through the game's SHiFT Matchmaking system. Sadly, this does not include PlayStation users.
The process is simple enough. Players will simply have to make a uniquely named ShiFT account.
Another big change following the update is the increase in the level cap to level 72. This allows players to create more powerful builds to tackle Borderlands and its various DLCs.
Additionally, endless seasonal events have been added. Such events can be made active or inactive by players. This does not include the game's various limited time events. Examples of seasonal events include Bloody Harvest, Broken Hearts Day, and Revenge of the Cartels. Players, therefore, can complete challenges and collect loot from the events for as long as they need to collect it all. This means players will not be rushed in getting some of the legendary gear required for their builds. The update also includes a new finale event for the True Trials mini-events for the most powerful players (high skill level requirement).
The update follows numerous balancing tweaks for Borderlands 3, as well as two season passes of DLC content.
For those who don't know, Borderlands 3 is an open-world, high action, role-playing first-person shooter game in which you play as 'Vault Hunters', traversing Pandora in the never-ending quest for treasure. Players make their own builds, explore, complete missions and of course, loot. You are constantly trying to get your hands on legendary loot, so you can take on harder missions with greater rewards. All of this can be done by yourself or with friends.
It seems like now is a good time for new players to get involved with Borderlands 3. It is also a good time for old players to revisit, with the added potential to strengthen their builds even further (due to the increased level cap).
This update also comes after announcing the 'Tiny Tina's Wonderland' spinoff series at E3, 2021. It is a four-player co-op game set in "an unpredictable fantasy world", taking place after the events of Borderlands 2 DLC Assault on Dragon Keep.
Similarly, we also received word that the Borderlands movie recently finished filming.
It seems to be a good year so far for Borderlands fans as we keep getting new content for Pandora's whacky universe.
For information and potential discounts on Borderlands 3, check out our Go2Games Website.
To keep updated with the shop activities and weekly competitions, follow Go2Games on social media:
Instagram: Go2Gamesshop
Twitter: Go2Games
YouTube: Go2games.com
Facebook: Go2Games.com