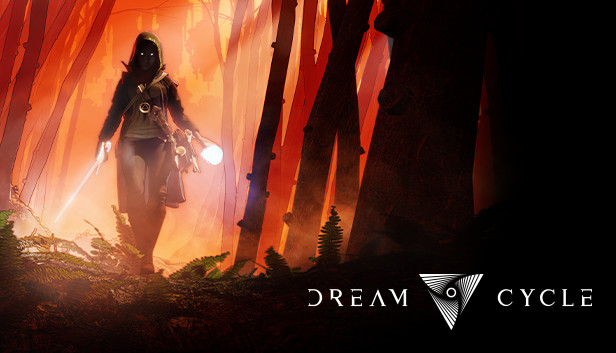 The original creator and composer of Tomb Raider are teaming up again for a brand new gripping action-adventure game
Toby Gard, a name you may not be familiar with but is responsible for one of the biggest characters in video game history, is back with a brand new video game.
It was revealed during the Gamescom pre-show last night that the Lara Croft creator is releasing a new game, Dream Cycle, a new action-adventure published by indie publisher Raw Fury and developed by Cathuria Games. Gard was involved in the original Tomb Raider game along with the trilogy Legend, Anniversary and Underworld (my personal favourites).
Dream Cycle
Dream Cycle is a first-person action game that has players take the role of Morgan Carter, a modern-day arcane apprentice. Trapped in a shattered dimension, Morgan Carter must defeat the corrupted inhabitants of the Dreamlands to break the curse and find his way out. On this journey, he will need to use stealth, traps, spells, and illusions to quietly clear the way or challenge enemies head-on, exploiting their weaknesses with conventional weapons.
It is clear to see that while ancient ruins may still make an appearance, the game is unlike anything Lara Croft went through in the Tomb Raider franchise, with more fantastical elements and different structural plotlines. Yet Toby Gard isn't the only throwback to the original game as the original composer, Nathan McCree has also been composing the music behind Dream Cycle. He even hinted something big would be announced yesterday in a tweet for the pre-show.
Big announcement concerning me and Mr Gard!
Don't miss it!@gamescom
#OpeningNightLive stream, Wednesday at 11a PT / 2 p ET / 7p BST / 8p CEST:

YouTube: https://t.co/Pirjqih3gA
Twitch: https://t.co/djOYdH4wUC
Twitter: https://t.co/lRU8EVPX9i
Facebook: https://t.co/YjQ84yQ5HT

— Nathan McCree (@nrpmccree) August 24, 2021
Dream Cycle has been advertised as an "ever-growing platform for mystery and adventure" on Steam, hinting that the game will receive updates and possibly new stories and biomes to be introduced as it continues to grow- something that sounds incredibly enticing.
Dream Cycle is being added to Early Access on September 7.
Grab these voucher codes for our website for some discounts! Offers must end on September 3rd!
Use BACK2SCHOOL – For 5% off all Pixie Crew stock!
Use MOON10 – For 10% off Harvest Moon: One World (Switch)
Use CODMW5 – For 5% off COD Modern Warfare (Xbox One)
Use TOON5 – For 5% off Splatoon 2 (Switch)