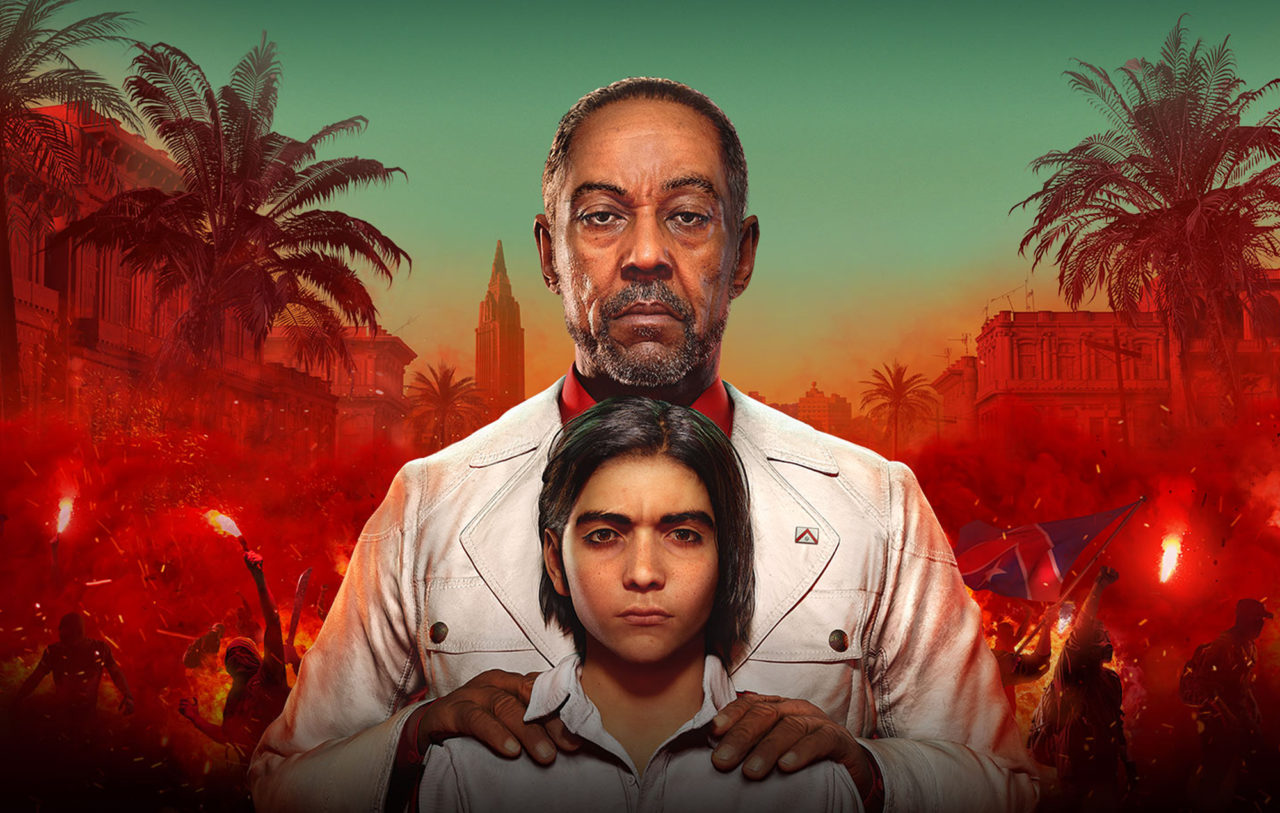 Ubisoft released a brand new trailer for the delayed upcoming instalment to the Far Cry series and it looks more intense than ever
Far Cry 6 has been waiting to be released for a very long time and after its initial release date was pushed back from February to October 7, and now a brand new story trailer was released at Gamescom last night by Ubisoft.
The first-person shooter game casts players as Dani Rojas, a resistance fighter leading a modern-day guerilla revolution to liberate the fictional island of Yara, which is being dictated by the main antagonist, Anton Castillo, voiced by the incredible Giancarlo Esposito.
Far Cry 6 Story Trailer
The Far Cry 6 story trailer really shows how gritty the game will be by showing how ruthless Anton Castillo is as a dictator. It starts off by introducing him during a press interview after a group of rebels hijacked Castillo's network Yaravision, where the interviewer asks the question if Viviro, a cancer cure Castillo has invented that sounds too good to be true, is produced by slave labour, and Castillo's answer gives the audience a chilling indication at how heartless the man is and the lengths he is willing to go to, to make Yara a "Paradise". It continues to show this portrayal of Castillo by showing clips of him grooming his son Diego (voiced by Anthony Gonzalez) in his own footsteps- something that is also evident in the game's official cover art with Castillo towering over his son. It shows the audience he is teaching Diego how to kill and later on, shows Castillo giving Diego a gun in what seems like an execution.
The trailer shifts to the protagonist's perspective, Dani, where we start to see the familiar traits and themes of the Far Cry games as the protagonist is placed in a wilderness environment where they must help fight against one or more despots that control the region. We learn Dani is the last survivor after Castillo ordered a boat full of people to be shot, and the trailer takes us through Dani's story of joining the resistance that is fighting against Castillo and his people.
Far Cry 6 has been advertised as the "largest and most ambiguous open world yet" for the franchise and we start to see that as the trailer takes us through the land of Yara. For the first time, players will be able to experience a sprawling capital city, Esperanza, which we get glimpses of during the rebel's mission to overtake Castillo's reign. It also shows the intensity of the mission Dani is facing with fast action sequences in various vehicles (a tank even makes an appearance) and shows off the brand new weapons players will get to experience in the gameplay.
Ubisoft has really used impactful cinematography and suspenseful storylines for this latest Far Cry game and it is sure to be something fans are excited to experience when it drops.
Fry Cry 6 comes will launch on October 7 for PS4, PS5, Xbox One, Xbox Series X/S and PC and its available to pre-order from Go2Games here.
Grab these voucher codes for our website for some discounts! Offers must end on September 3rd!
Use BACK2SCHOOL – For 5% off all Pixie Crew stock!
Use MOON10 – For 10% off Harvest Moon: One World (Switch)
Use CODMW5 – For 5% off COD Modern Warfare (Xbox One)
Use TOON5 – For 5% off Splatoon 2 (Switch)