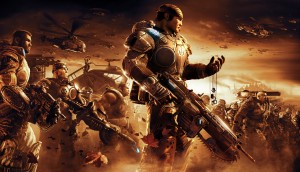 Gears of War
The next instalment of the popular franchise will NOT be arriving on Xbox 360 this time round, Black Tusk confirm
According to Black Tusk's Jack Felling, an Xbox 360 version of the upcoming Gears of War game will NOT be available. He announced this news on Twitter this Monday. This statement is giving the impression that a cross-generation title shall not be going ahead, which is currently making games like these rare due to studios moving on to exclusivity with next-gen consoles. However, a PC version of the has not been discussed, therefore it may not be ruled out?!
When Microsoft bought Gears of War off creators Epic Games last January 2014, they made a deal to put it's brand new Black Tusk development team to work on a brand new game for the franchise. 
When putting all of the Gears of War titles together, the games have sold more than 22 million copies worldwide and have managed to generate over one billion dollars… Wow!