MiHoYo's Genshin Impact version 2.2 brought with it two rerun banners, meaning no new 5 stars are set to release until Arataki Itto in version 2.3. We did, however, get the new 4-star character Thoma – a pyro user who specialises in shielding your team. We're currently seeing another new four-star: the geo bow-user and very good dog boy, Gorou.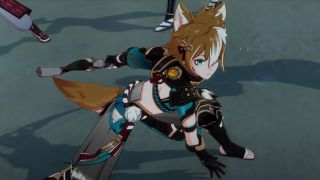 However, it seems like Gorou won't be the only new four-star headed our way in the upcoming months.
Multiple leakers have revealed the new characters arriving in update 2.4, one of which is Yunjin. A credible source confirmed that Yunjin will be a brand new four-star character. There is some speculation that she will be the first dendro user, but I'm doubtful. I think the first dendro user will be the traveller when we get to Sumeru. It wouldn't make sense for MiHoYo to release the new element in a way that isn't accessible to everyone.
Baizhu in Liyue is still the only character that we've seen in-game carrying a dendro vision:
Of course, he is not playable (yet).
Currently, it is predicted that we will reach Sumeru in February or March next year, but we'll have to see.
From Yunjin's datamined model, it looks like she is carrying a geo vision.
no more low res flat lit yunjin images please

*this is yunjin's datamined model from genshin's first closed beta, probably wont look completely like this in the final version* pic.twitter.com/UrubvqUgnN

— daisy 🌼 / Demolition Lover (@yoimyia) September 9, 2021
This is, of course, subject to change. Another leak showed her with an anemo vision, so it's anyone's guess right now what element she will wield.
Regardless of how little we know about Yunjin's kit, I'm always excited for a new four-star character. If you've been playing since launch, you probably have most or all of the four stars by now. Perhaps a few at C6. Maybe you feel obligated to build every single 5 star you own, but building a 4 star feels like more of a selective choice.
I really like exploring different ways to build four-star characters, and I often run an all four-star team despite owning a lot of 5 stars. New 4 stars offer the excitement of a new character without so much of the stress of saving primos. Even if you don't get them on their new banner, they'll probably fall into your lap eventually! And there's always the starglitter shop, which might have them in rotation eventually. (Dearest Thoma wanters, please don't stress too much.)
While we don't know much about Yunjin right now, you can see she's adorable! According to their dialogue lines, she's an opera singer/playwright friendly with four stars Xingqiu and Xinyan.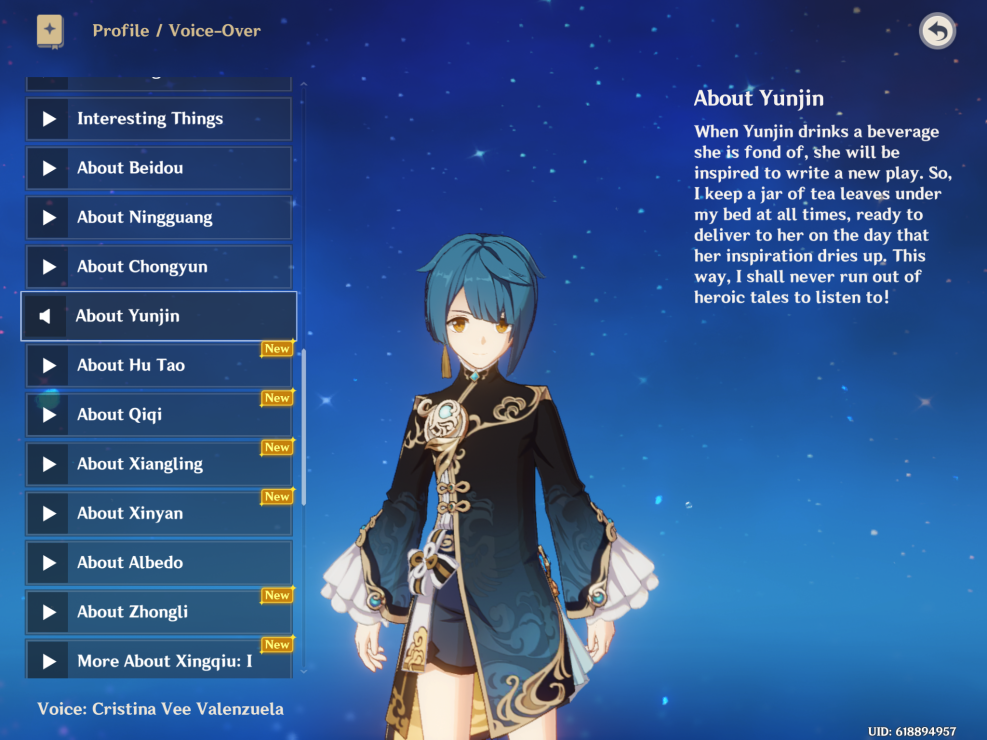 Genshin Impact is available to download and play for free on PC, mobile, and PS4, as well as the PS5. If you still haven't been able to get your hands on the new PlayStation console, register your interest at our shop.
Sign up for our newsletter from the website.
Instagram: Go2GamesShop
Twitter: Go2Games
Youtube: Go2Games.com
Facebook: Go2Games.com
Store: Go2Games.com