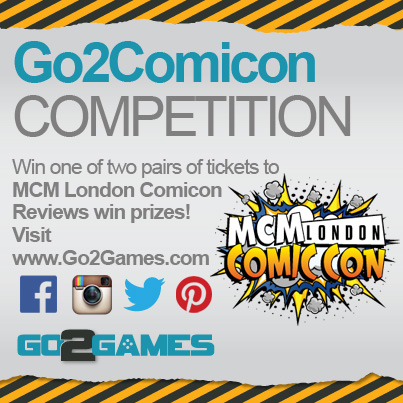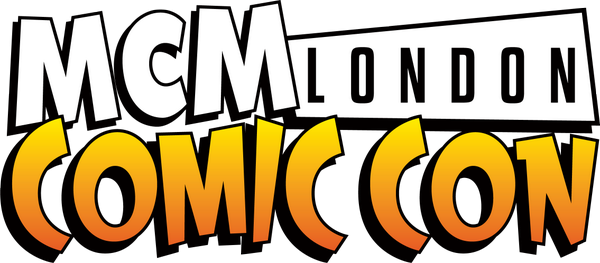 Competition Time!
Be in with a chance of winning a pair of tickets to MCM Comic Con London 2015, with Go2Games.com!
We have two pairs of FULL WEEKEND PRIORITY ENTRY tickets for London MCM Comic Con to give away! London MCM Comic Con will be held at Excel Centre, Royal Victoria Dock, London on 22nd – 24th May 2015. Tickets will be valid for early entry into the show on all days! These tickets normally carry a price tag of around £50.00 per person, but you can get your hands on a pair absolutely free!
For your chance to win one of two pairs of weekend tickets to London MCM Comic Con, all you have to do is post a product review for ANY game you have ever played! Write up your fantastical reviews and post them here to be entered into the prize draw. Whether you have purchased the item from us or owned/experienced the product through some other means, we'd love to hear from you! It really is that simple.
Each individual product review posted during this time will count as one entry into the prize draw, so the more reviews you post, the greater your chance of winning!
Reviews must be unique and have some content relating to the product being reviewed, or these will be disqualified from the draw. Winners will be selected at random.
The closing date for entries will be midnight, Wednesday 20th May 2015.
Winners to be announced Wednesday 20th May 2015.
In the event the above hyperlink fails us, you can copy and paste the following URL in your browser for our competition:
http://www.go2games.com/reviewcompetition/
Full terms & conditions available on the competition page.
If you want to find our exactly what exciting goings-on are coming up at Comicon over the weekend, you can check on their full schedule on the Comicon website:
http://www.mcmcomiccon.com/london/
Go, go, go!