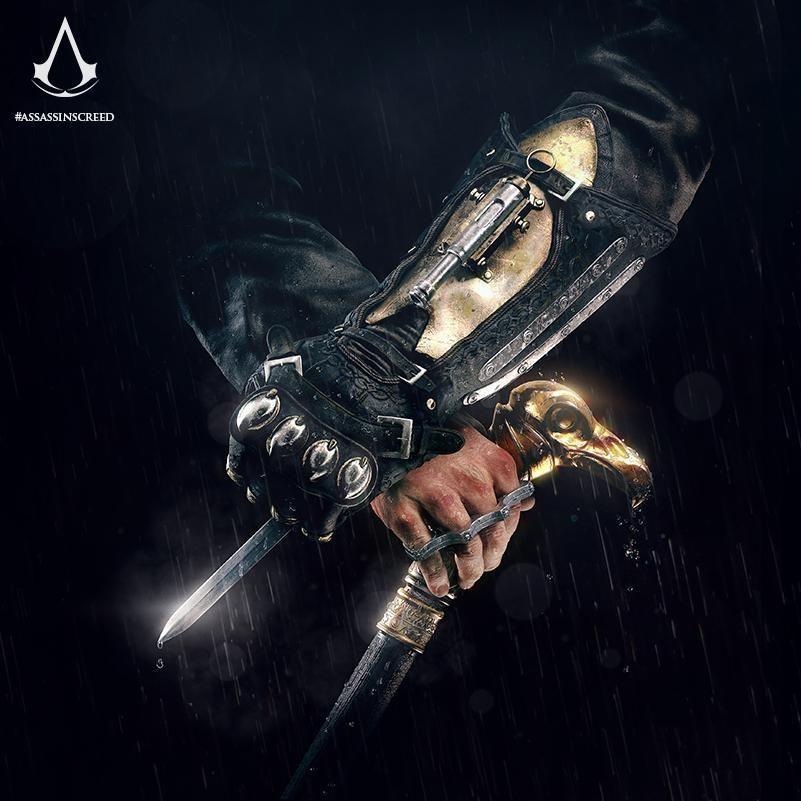 Livestream Reveal!
At 5pm tonight, UK time, the next instalment in the Assassin's Creed franchise will be getting a livestream reveal.
It was firstly code-named 'Victory', and now we hear rumours of 'Syndicate'. Which one will it be?! Well, we're not far from finding out everything we want to know!
As we can see from the shot above, the game's melee weapon is set of brass knuckles, with the words "Strength Through Loyalty" engraved on it. The Assassin's logo is also embellished on the weapon, although small. Ubisoft announced last week, via Twitter, that they'd be revealing this news this week. Also, reportedly, the game will be released on the PS4, Xbox One & PC.
So head on over to Ubisoft's Assassin's Creed page at 5pm, to watch the exciting news unfold!