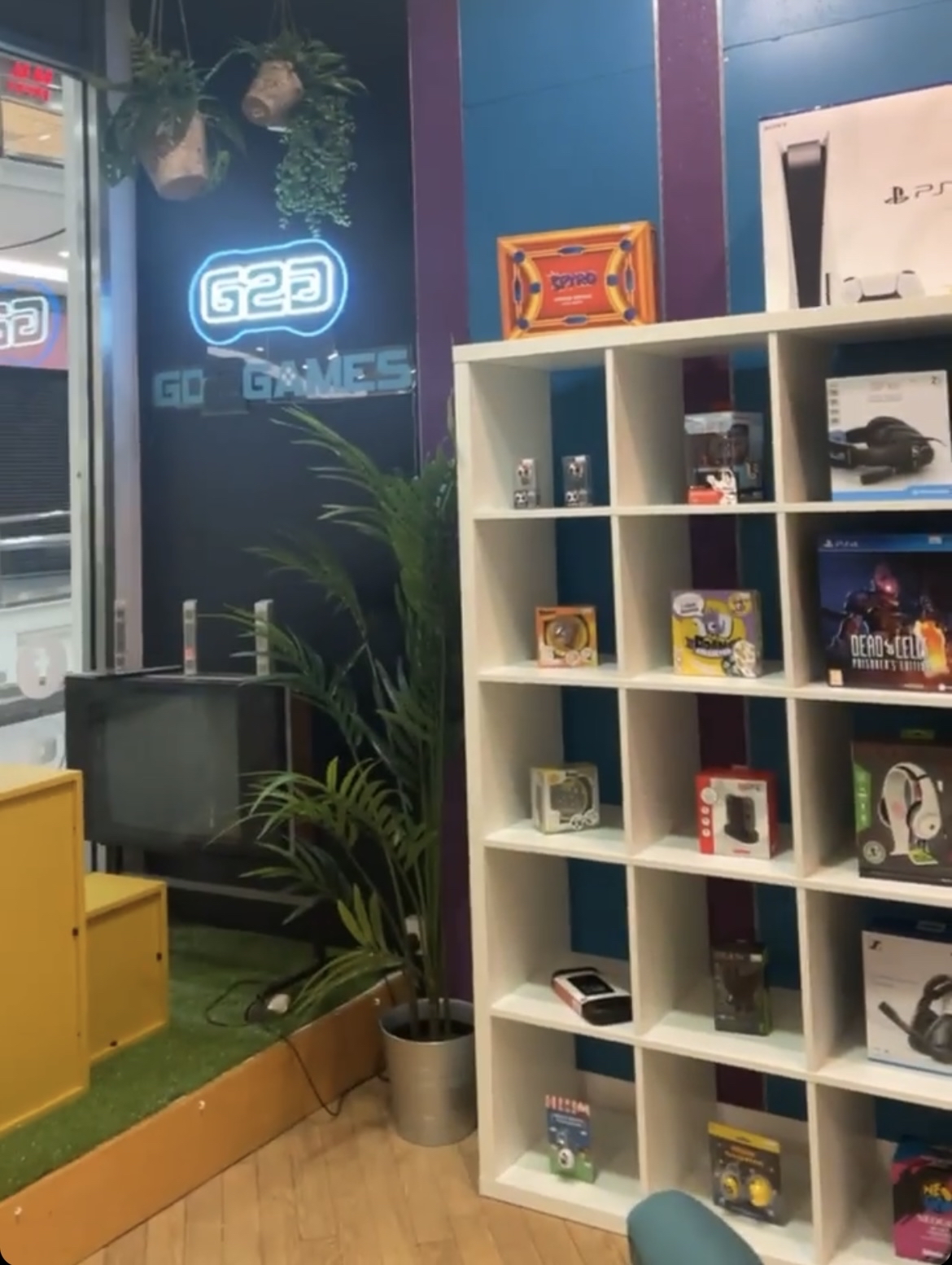 As always I begun my day by writing blogs about all things gaming! I updated the get2gaming blog account with the latest gaming news.  After the blogs were published I created photoshop news posts that went onto various Go2Games social media accounts, including Instagram, Facebook and Twitter.
Whilst working out of the Go2Games shop in Centrale I created a newsletter for the PS5 subscribers, detailing the trending PS5 products, as well as the pre-order products which are available to buy at Go2Games.
Assisting in the shop I was able to provide customers with exciting PlayStation 5 and Nintendo Switch experiences. The group of customers enjoyed their thirty minute slot playing on both FIFA and Mario Kart deluxe 8. I also updated trailers on the Go2Games YouTube channel, which includes game trailers for new and upcoming games, as well as current titles.
Stories were posted onto the Go2Gamesshop Instagram account, featuring today's news blogs and the activities that were occurring at the shop.
Last week's giveaway winner was announced via Instagram and I created this week's giveaway, which is Need For Speed Heat (PS4). To be in with a chance of winning visit us on Instagram and follow the instructions on the giveaway post.
To keep updated with the shop activities follow Go2Games on social media.
Instagram: Go2Gamesshop
Twitter: Go2Games
YouTube: Go2Games.com
Facebook: Go2Games.com
You can subscribe to the Go2Games various newsletters via the website.