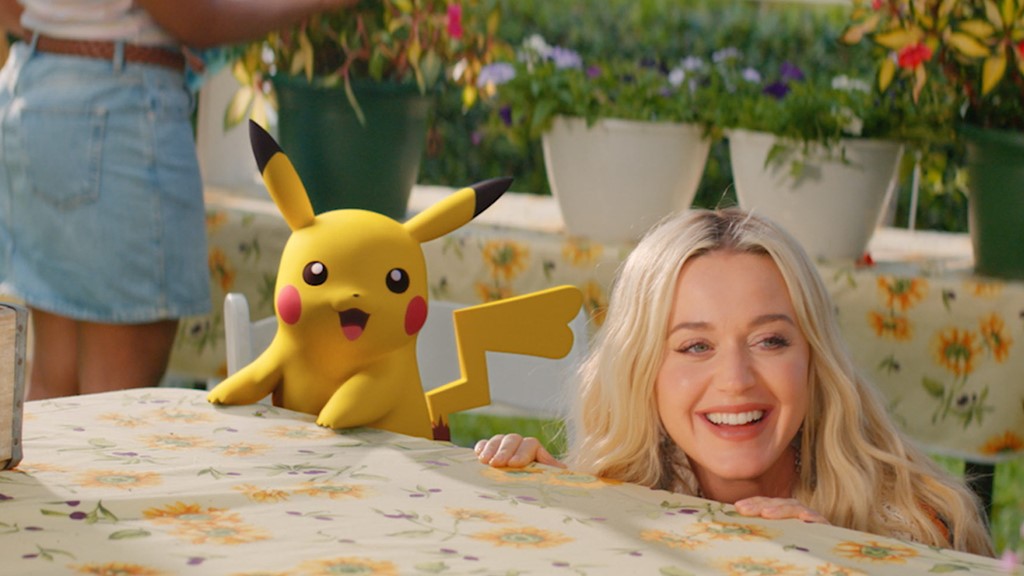 To celebrate the 25th anniversary of Pokémon Katy Perry teamed up with the company for a special music video featuring Pikachu and Pichu.
The music video to Electric shows Perry hanging out with Pikachu as the two look back at Perry in her younger years. The video portrays Katy Perry manipulating a few details of her past to ensure she peruses her dream of becoming a popular singer.  You can watch the music video below:
The song will be part of a 14-track Pokémon digital album released by Universal Music's Capitol Records, along with songs from other artists such as Post Malone and J Balvin.
Post Malone has already taken part in the 25th anniversary festivities as he held a virtual concert in February.
Regarding the song Perry stated 'The song's themes – resilience, igniting your inner light – have guided my life and also parallel Pokémon's story and characters.'
'Pikachu is the evolved form of Pichu, so in the video, you see the younger version of me with Pichu and myself in the present day with Pikachu. We both evolve, yet retain a sense of playfulness.'
Perry was chosen by Pokémon to represent them as an ambassador for the 25th anniversary celebrations. She stated in January 'It is an honour to be chosen to help celebrate a franchise that has given me so much joy in the last 25 years, and to be able to watch it evolve in the ways it's provided that kind of electric joy for the kids in my life and around the world.'
In other Pokémon news, the New Pokémon Snap is now available to purchase at Go2Games.