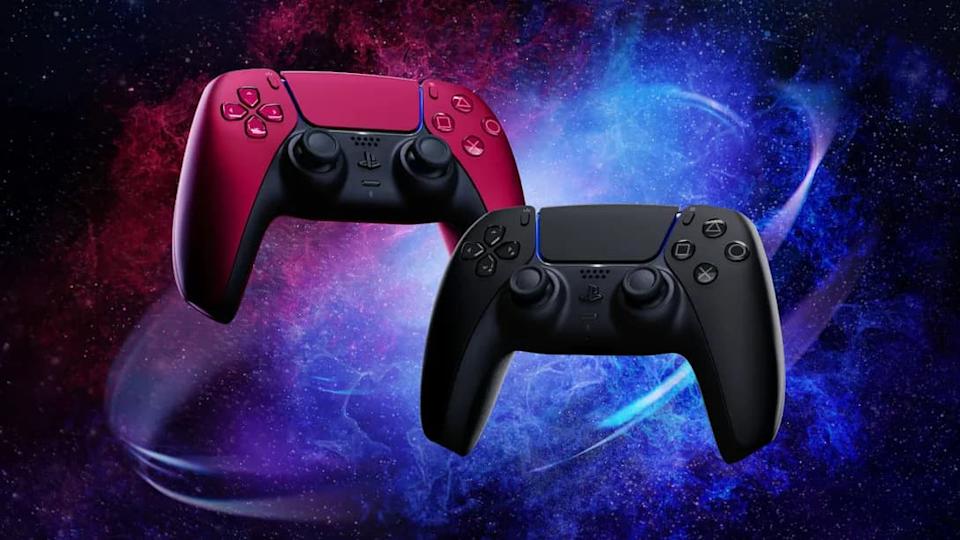 Sony have revealed the all new PS5 DualSense controllers with a different look entirely. The company announced the controllers new colourways, which are galaxy-inspired.
The two new galaxy-inspired controllers will be available to purchase in Midnight Black and Cosmic Red. The Midnight Black controller features two shades of black with light great detailing, which was designed by Sony 'to reflect how we view space through the night sky,' according to a blog post. The Cosmic Red controller, includes dual-tone black and deep red colours, which was 'Inspired by the unique vivid shades of red found throughout the cosmos.'
PlayStation shared this exciting news via their Twitter account yesterday.
First images and design details for Midnight Black and Cosmic Red, two DualSense controller colors releasing next month: https://t.co/UDw2UnMxgg pic.twitter.com/BxWC34HL90

— PlayStation (@PlayStation) May 13, 2021
The two new DualSense controllers will be available to purchase around the world from next month, although we expect it would be hard to get your hands on, just like the PS5 console itself.