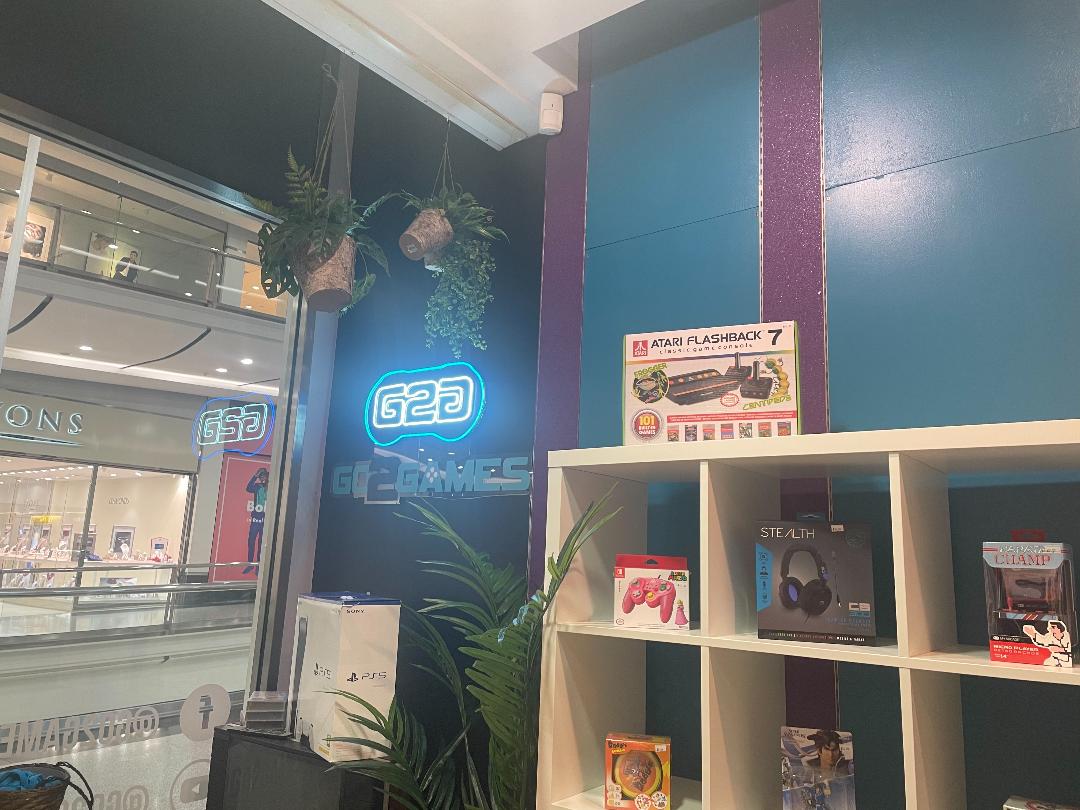 My Thursday started off by working from the Go2Games shop in Centrale where I completed my tasks for Thursday. I began writing blogs about all things gaming, which I then published onto the get2gaming account. The three blogs I wrote about included Nintendo's new Switch with OLED screen, Blizzard cancelling BlizzCon and Sqaure Enix announcing the new Dragon Quest game.
After the blogs were written and posted I created news posts on Photoshop which I posted onto the various Go2Games social media accounts, including Instagram and Twitter.
I also created various newsletters for PS5 subscribers, as well as creating a new newsletter based solely on Ratchet & Clank Rift Apart which you can sign up to via the Go2Games website. Whilst being in the shop I assisted customers coming in and playing on the PS5 and Nintendo Switch.
Stories  were posted onto the Go2Gamesshop Instagram account, which featured the shop activities, incentivising customers to play on the consoles.
To keep updated with the shop activities follow Go2Games on social media.
Instagram: Go2Gamesshop
Twitter: Go2Games
YouTube: Go2Games.com
Facebook: Go2Games.com
You can subscribe to the Go2Games various newsletters via the website.