City Futurescapes took place on Friday, put together by Croydon Digital, a non-profit community organisation. The event hosted many technologically life-changing start-up companies revolving around multiple topics. Some consisted of sustainability, drones, innovative technology and blockchain technology, and let's not forget ourselves, Go2Games, for the efforts in community wealth building in Croydon.
Each panel had creative ideas to improve the everyday life of the average citizen. Originally supposed to be hosted at the new LSBU campus in Croydon, but last-minute deviations took place in the Elephant and Castle campus.
Go2Games exhibition involved using the Oculus VR headset, showing an insight into the future of gaming and what could become a form of everyday use for most people. The VR headset drew a crowd instantly to experience it for themselves.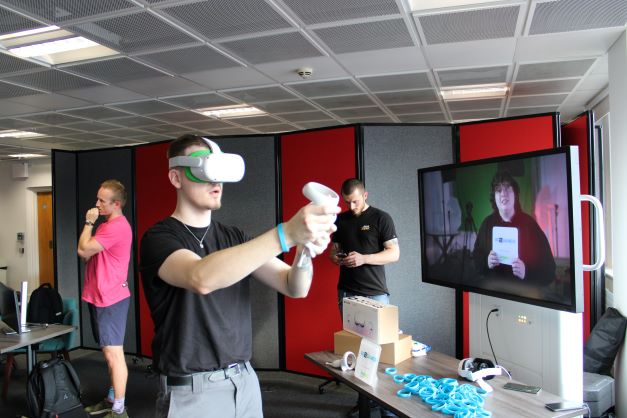 The event consisted of a mingling period, whilst company representatives were giving talks on their associations. The start-up companies were allowed to ask a panel of experienced business minds in the world of start-up companies and some brains of the engineering world and their thoughts on how far humanity will push the limits of technology on society.
The panellists available for questioning comprised Professor Sarah Dudley Mc-Evoy, director of research for engineering at LSBU. Along with the Professor, there was Carly Morris, head of Geovation at Ordnance Survey, a start-up company, Taurimas Valys, co-founder of Seimos Kredito Unija and Moe Moeen, tech entrepreneur and co-founder of Snapp. As well as the panel members, Dr Vijak Haddadi was the panel host controlling the discussions through questions to each panel member.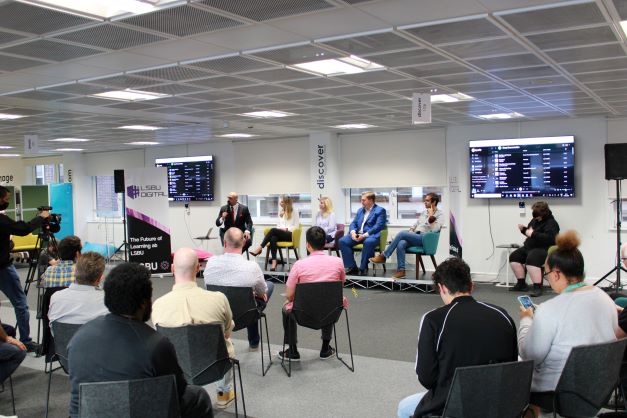 One question from the crowd was,
"we've got a problem where each kid knows how to use a phone, but they might not necessarily know how to use the data, where the data is being taken, things like media literacy as well, what are your thoughts on this being taught in schools?"
This question, aimed at the whole panel, to which Taurimas Valys volunteered to answer and replied,
"Finland followed those examples, and they've had the best results, usually most of the countries follow the usual standards but maybe in ten years it might be the same in the rest of Europe. In my opinion, instead of niche knowledge, the children should be encouraged to have a general understanding of those aspects."
To represent Croydon, a member from the council was in attendance also, Obama Khan, Head of Digital Services at Croydon Council. She distributed a keynote speech on the improvement of the Croydon borough.
Mrs Khan opened with some views from the council,
"We care about pushing forward the digital age; we want to make Croydon a better place through an additional journey which will drive connective places, connective services, and deliver services more effectively and more efficiently through data and connectivity."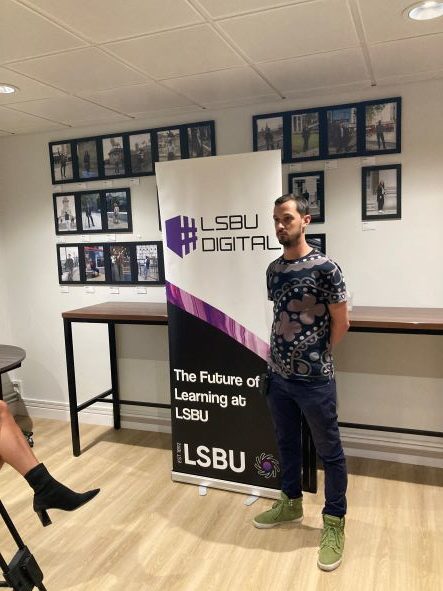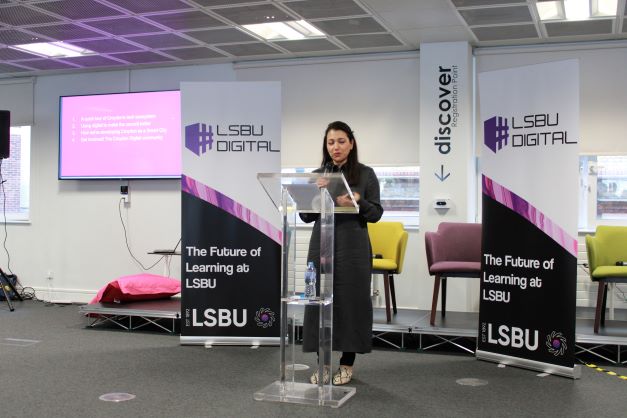 Sharing a mentality to our very Craig Constantinides and Josh Mansell on the improvements of the Croydon area, of which can be shown through the nominations for Croydon awards for the 'community collaboration in response to Covid-19' and 'Covid-19 business commitment to education, training and skills of which you can vote for through this link.
It was an inspiring day for the likes of start-up companies with the ambition of creating change whilst being successful, and it won't be the last time Go2Games will attend an event such as this.