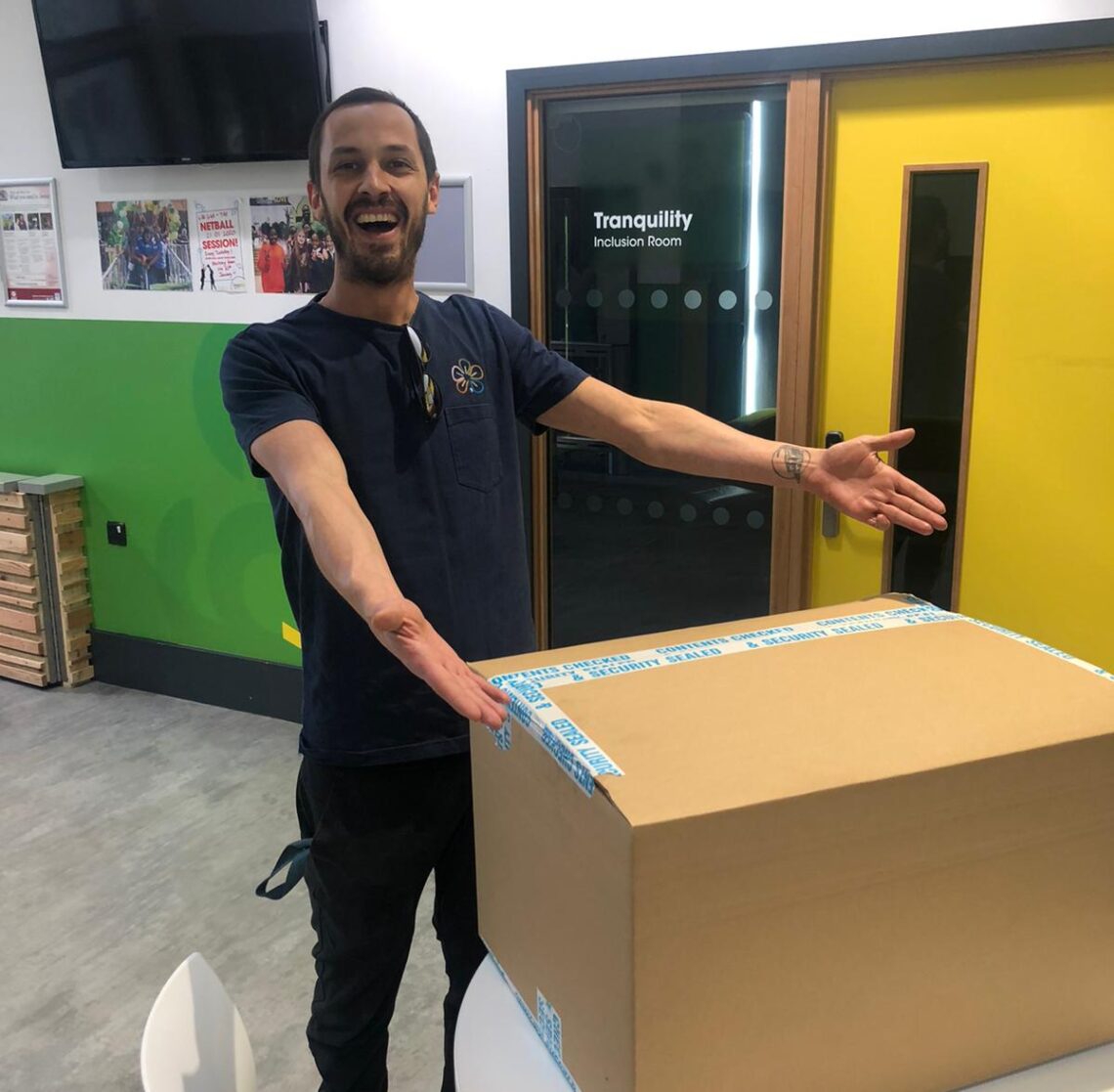 Since 2012, Go2Games has been operating from the heart of Croydon, reaching out to gamers across the UK and EU. Started by four friends native to the borough, today Go2Games's entire workforce are from the local community, representing the diversity that runs all the way through Croydon. However, Go2Games does not want to be solely an online retailer. Nor does it see its contribution to society as merely that of a local employer. Go2Games has always placed community cohesion at the centre of what it does – and it is this civic duty that underpins what it is about. In early 2020, the planet surrendered to the hellish grip of a sustained global pandemic and it was shortly thereafter that Go2Games doubled down on its role for the many strands of community that together, make Croydon what it is.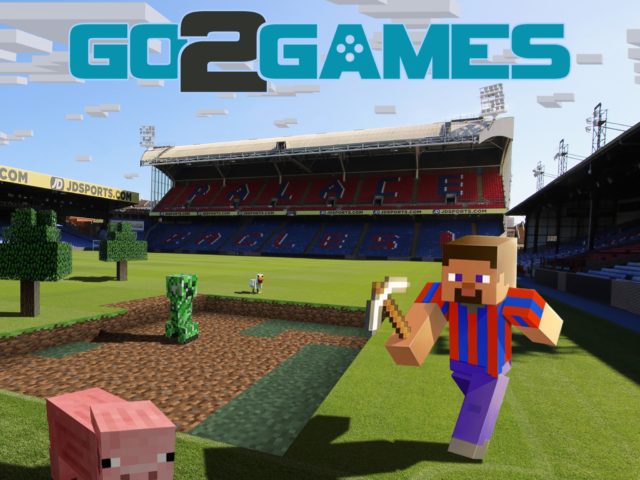 Crystal Palace Football Club literally runs through the blood of Go2Games, with several of its employees, including its MD Craig, lifelong (and some might say long-suffering) fans of the team. Because of this, Go2Games has developed a historical partnership with the Palace For Life Foundation, having sponsored its Down Syndrome Eagles Football Team. During the early stages of the pandemic, back in April 2020, Go2Games got together with Palace For Life to provide gaming consoles to local, disadvantaged children, young adults and families, whilst also distributing consoles to hospital wards too. As Craig said himself, "As families increasingly feel the need to tighten their belts, we thought giving away some free consoles might have a positive impact on local lives, and we're grateful to Palace for Life for identifying for us those who need it most."
This partnership with Palace For Life deepened even further in 2021 as Go2Games launched its #keepcroydonconnected campaign. With the pandemic causing schools across the UK to close and learning to then go online, if you were stuck at home without the tech you needed to do your schoolwork, to log onto online Zoom classes or to submit work to deadlines – you were truly at a disadvantage. Partnering also with Croydon Commitment and Croydon Voluntary Action, G2G's #keepcroydonconnected campaign sent out a call-to-action borough-wide asking people to donate any used laptops, tablets and PCs that they had no further use for. Go2Games would then receive these laptops, send them to a refurbishment company and then, with the help of several people and groups including local MPs, distribute these devices to the young people and older adults who needed them the most. Pre-pandemic, this communitarian quest to help those less fortunate members of the community had long been part of G2G's DNA – #keepcroydonconnected was a logical extension of this mission.
GO2GAMES PROUD TO BE A DISABILITY CONFIDENT EMPLOYER ❤ @playstationuk@nintendouk@xboxuk pic.twitter.com/IlYVtBhF9m

— Go2Games (@GO2GAMES) January 21, 2021
It is those who before the pandemic, have already had the odds stacked against them that stand to struggle the most coming out of the pandemic into the "new normal", whatever that might mean. Ableism and its impact on those seeking employment who have some sort of disability is, on the part of employers, borne out of a lack of education, an unconscious bias, an absence of compassion and understanding – or a cocktail of all three. That is why Go2Games has committed deeply to being a Disability Confident status employer. Announcing this in January 2021, Go2Games is proud to hold this status and more importantly, is now an employer which is confident in doing so and in turn, is an employer that people with disabilities can feel confident to both approach and apply for roles at the company.
Two years ago, Croydon's Legacy Youth Zone threw its doors open to the young people of the borough. Built on the model of existing On Side Youth Zones which give young people safe and inspiring places to go in their leisure time, somewhere to go, something to do and someone to talk to, Legacy offers world-class facilities to young people to engage in the activities they love doing but also to find out about and discover new passions and hobbies alongside each other. Go2Games has partnered with Legacy as a Gold Supporter and have been involved with Legacy throughout every step of the way. In recent times, Go2Games have run gaming sessions at Legacy, premiering new releases and trying out new and featured products, eSports FIFA tournaments and regular junior Mario Kart tournaments – all inside and outside of lockdown, as per government guidelines around youth centres.
Since May 2021, Go2Games have been in partnership with the local social enterprise Fashion Meets Music, taking up a space on the shop floor to promote new releases and a selection of our wide stock range, to offer shoppers at Centrale a free gaming experience by courtesy of Nintendo Switches and a PS5 with classic and new games – but most importantly, to offer an array of traineeships and accredited work experience for the people of Croydon.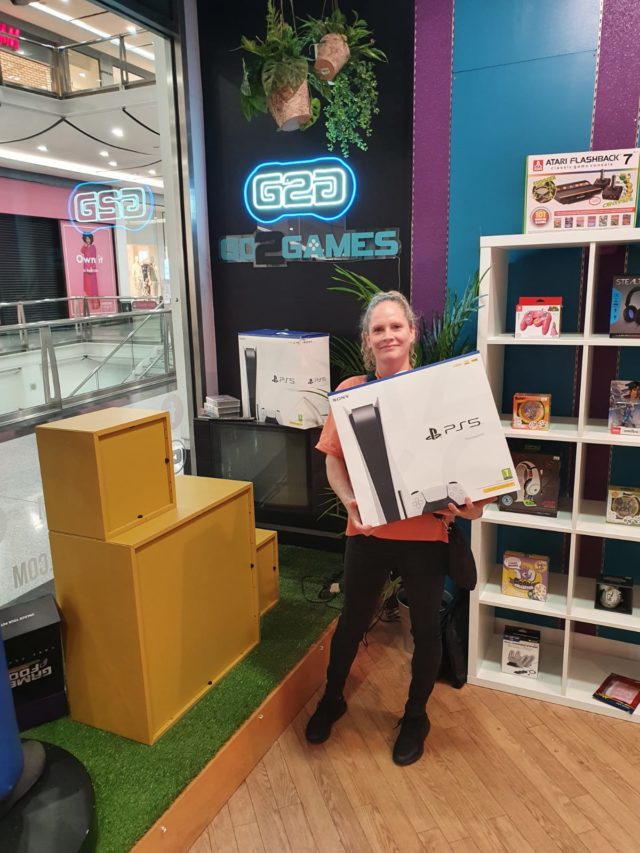 We are currently running a Kickstart scheme from the shop, having brought on board some amazing new content creators, post-production crew, streamers and social media administrators – all of whom are now heading up the effort across our social media platforms! Working together with Fashion Meets Music, who showcase independent, black fashion designers, pan-African art and textiles and some banging playlists has been wonderful and places Go2Games quite literally at the heart of Croydon. Come down and meet the crew, see if you can beat us at Mario Kart, FIFA, Street Fighter or any of the titles we have there and if you are interested, put your name down for some 2021 gold dust in the form of a PS5 or an Xbox Series X!
Finally, a good news story! A couple of weeks ago, stand-up comedian and all-round stand-up guy White Yardie came down to the shop to meet Go2Games and launch a charity prize draw to win a PS5 – in order to raise vital funds for the people of St. Vincent and the Grenadines, who have recently had their lives turned upside down by the eruption of the volcano La Soufriere. The prize draw has now since ended and we are thrilled to have raised £1075 in just a ten-day period! The draw has now since ended and White Yardie spoke to a very excited winner to congratulate them and to highlight in detail how much St Vincent and the Grenadines have been through in the last few months.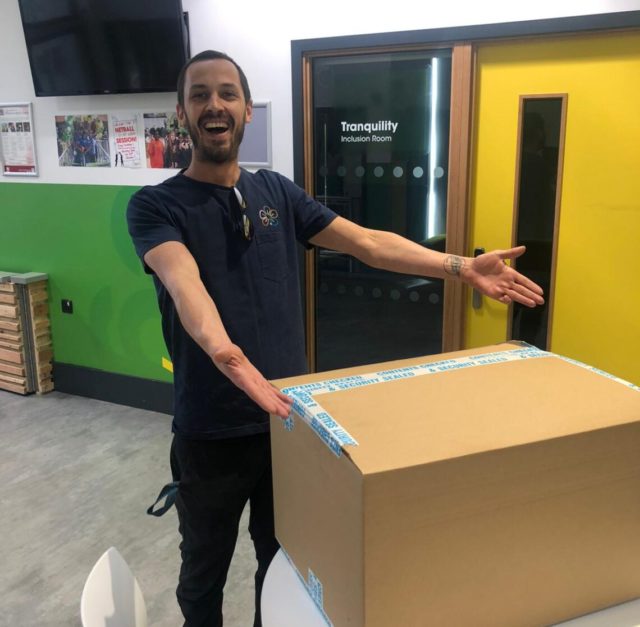 We are nothing without the people with whom we share this town and there is so much more that unites us than that which divides us. Go2Games was born out of this unity and shared experience and as it has grown, Go2Games's values have remained rooted in this sense of community and social responsibility. Stay tuned for the next chapter in this story – and if you think you can help us write it, come find us because as a wise man once said: "Without people, you're nothing".