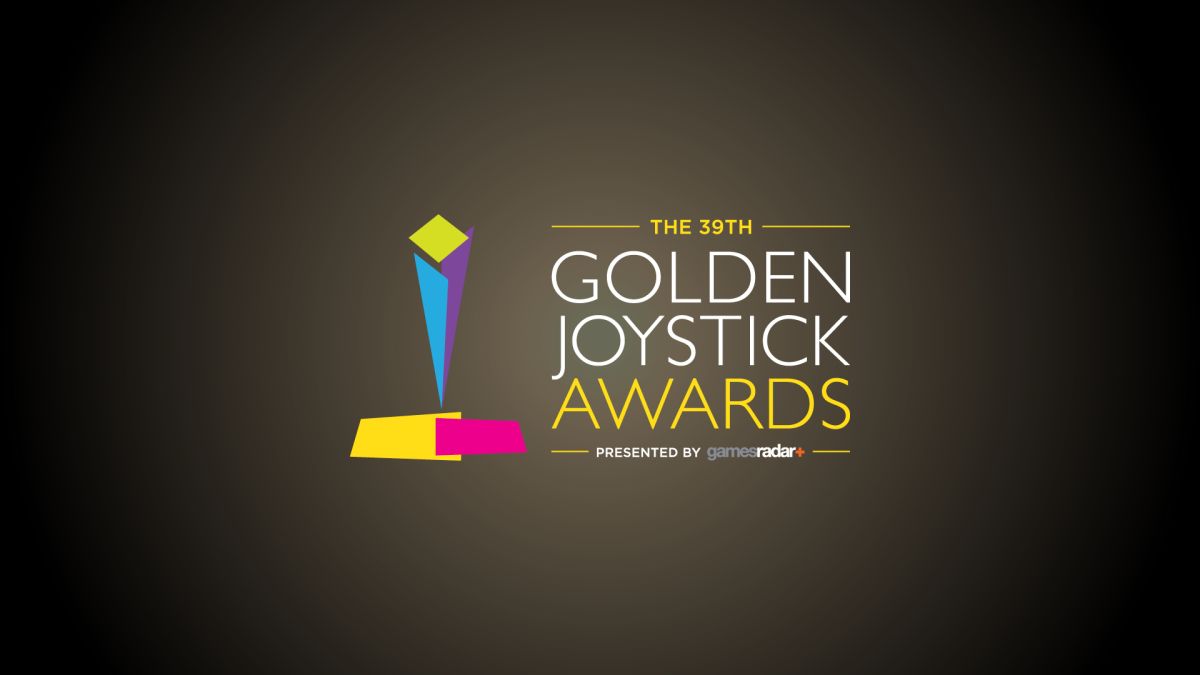 Voting for the regular shortlist has closed, but Golden Joysticks added two new categories you can participate in!
It's that time of year again where The Golden Joystick Awards are back in full swing and this time, two extra categories have been added to celebrate 50 years of gaming.
The Golden Joystick Awards, also known as the People's Gaming Awards, is a video game award ceremony presented by GamesRadar+ that awards the best video games of the year as voted for originally by the British general public. Yet anyone online is able to cast their vote with the new categories!
Golden Joystick Awards 2021
The regular shortlist closed on November 5, yet Golden Joystick has added two new categories in order to celebrate 50 years of gaming and they are Best Gaming Hardware of All Time and Ultimate Game of All Time.
No one said it was going to be easy, and with the options to choose from, it's going to be hard to narrow down only one to vote for.
Best Gaming Hardware of All Time
Amiga 500
Atari 2600
Commodore 64
Dreamcast
Game Boy
Game Boy Advance
Gamecube
Nintendo 64
Nintendo DS
Nintendo Entertainment System
PC
PlayStation
PlayStation 2
Sega Mega Drive
Sega Saturn
Super Nintendo Entertainment System
ZX Spectrum
A lot of brilliant hardware to choose from and to only narrow it down to one, voters have their work cut out for them! You couldn't have a lot of these consoles thanks to the brilliant PC, but where would we be now without the Atari 2600 or even the Wii?
Ultimate Game of All Time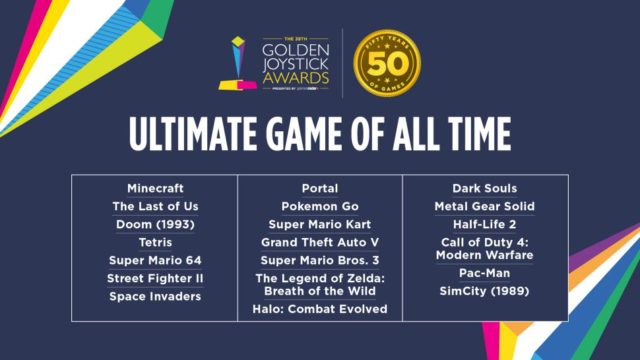 Call of Duty 4: Modern Warfare
Doom (1993)
Half-Life 2
Halo: Combat Evolved
Metal Gear Solid
Minecraft
Pac-Man
Pokémon GO
Portal
SimCity (1989)
Street Fighter 2
Space Invaders
Super Mario 64
Super Mario Bros. 3
Super Mario Kart
Tetris
Again, some great selections that have defined decades as well as the consoles the games were available on. We wouldn't have the likes of Pokémon GO and SimCity without Pac-Man and Tetris.
Voting for these two categories are open, but be quick as it is set to close on November 12 at 11 PM GMT / 6 PM EST / 3 PM PST.
The Golden Joystick Awards 2021 are set to be held on November 23.
Voting is live for the Ultimate Game of All Time and Best Gaming Hardware of All Time in the #GoldenJoystickAwards as we celebrate #50YearsOfGames https://t.co/eyvSIqu7Pd

— Golden Joysticks (@GoldenJoysticks) November 8, 2021
Sign up for our newsletter from the website.
Instagram: Go2GamesShop
Twitter: Go2Games
Youtube: Go2Games.com
Facebook: Go2Games.com