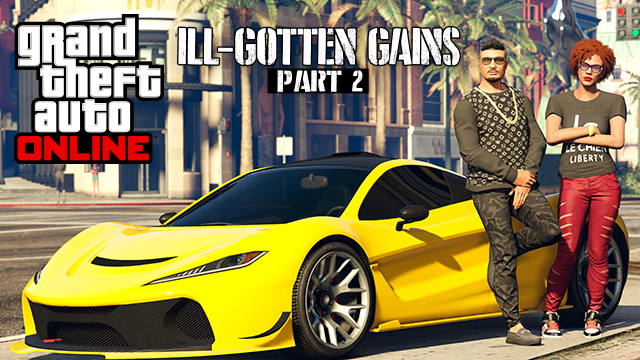 Rockstar confirm Ill-Gotten Gains Update: Part Two will be available to download from July 8th. 
In a statement posted today, Rockstar games have confirmed that Grand Theft Auto Online will be getting an update next Wednesday, 8th July, while their second Ill-Gotten Gains Social Club Event Weekend will take place on Friday, July 10th.  The statement reads:
"The second haul of high-end goods currently en route to Los Santos' luxury shops and dealerships. We're pleased to announce that the Ill-Gotten Gains Update: Part Two will arrive for all platforms next week, on Wednesday July 8th. This new collection of extravagant attire and potent transportation also includes the debut of the previously PC-exclusive 'The Lab' radio station across all four console platforms."
Rockstar games say they will post more details on next week's update soon so watch this space!