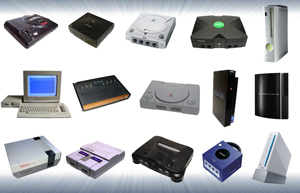 Guilty Pleasure or Childhood Reminiscence?
A more personal look into the world of childhood games, past and present, by a devout gamer
For the Adult gaming community the top games we play are the more gritty and intense. Call of Duty, Battlefield and Halo as our action packed Shooters. We have our gritty and gory RPG games; Skyrim, Dragon age and The Witcher. These games are fantastic, which is why they are the forefront of the gaming community. There are many games like these. Fantastically beautiful games, which you can melt hours of play into. I however find these games tedious after long hours of play into the late/early hours. When I become tired of these games, I don't know if you do this too, I tend to find myself delving into the wonderful world of Children's games.
So as I browse my gaming collection I see games such as the LEGO games, Rayman and Viva Piñata. Whilst you may be judging me, I feel no shame in telling you I love these games. They are light hearted and relaxing. For me this out rules the Guilty pleasure. I know many other gamers who will hide away these games and make excuses for them. I don't understand this mentality. I think people to embrace these games instead of shying them away. They are fantastic. They are simple, fun and easy on the eyes and mind. The LEGO games, for example, have long and engaging story lines filled with varying puzzles. The have great levels of customizability, which you would expect from the LEGO company. The games have literally hundreds of characters. I think it makes it one of the more versatile games of the modern era.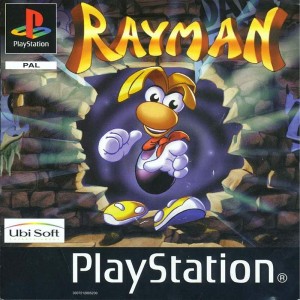 Now to look to back, the first game I owned was Rayman on the PlayStation. I had played games before but this one was mine. I spent hours on this game. Then I had Crash Bandicoot and Spyro the Dragon as well. I played these games for years, keeping up with the sequels until late into the PlayStation 2 era. Then I got an Xbox 360 and I forgot about these games as I got into the next Generation. Finally the Rayman reboot happened and I remembered how I loved the games from my past. It really makes me wish they would reboot the Crash series. This moves me onto my next topic though.
Skylanders is a game which has a connection to Spyro the Dragon. A game where we (The Player) have to defend the Skylands from various threats. One of the games is Spyro focused, placing Spyro once again in the hero position. Although it is not vital to play as our Purple Scaled Protagonist, it is an option. You can also play as other Dragon characters. I have not played the game but as far as I can see you can't play as any of the classic characters. However, this game intrigues me. I love the idea that even when you're not playing the game there are still figures to collect and play with (Yes, I am a massive man child). Similar to this style of game is Disney Infinity, which has many different sets including Marvel. These games I am very eager to play. Late onto the band wagon but these games recently began to incite interest within me.
Do I feel guilty for wanting to play these games? No! Should anybody feel guilty or shameful for playing these? No! These games are made to be engaging for adults as well as children so that parents can play alongside their children. They are carefully crafted for the enjoyment of many. Disney Infinity has even integrated a "Toy Box" so you can create your own adventures. This is simply amazing. Those who should be ashamed are those who look down on these games as "just for children". That is a ridiculous notion. Put down your FPS and have a go at something more light hearted than blowing people's heads off and unlocking new gun skins. How dull.
Written by:
Fry the Goblin Gamer