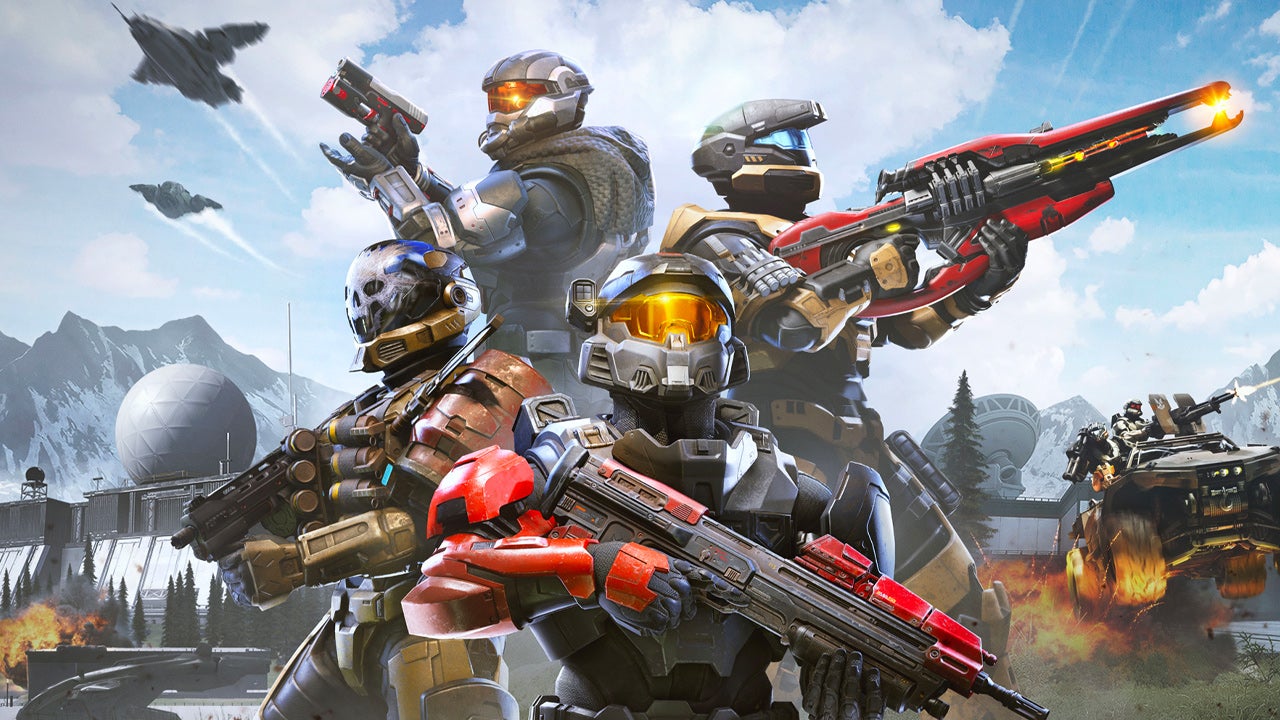 Halo Infinite has received some criticism recently over the lack of multiplayer playlists. Well, the Slayer-only playlist is "officially locked and loaded for the update next week," according to a Reddit post by 343 Industries developer u/ske7ch343.
Updates Coming to Halo Infinite's Multiplayer Playlists
They went on to say that on Tuesday, December 14th, four new playlists will be added to the game: Slayer, Fiesta, FFA, and Tactical Slayer (SWAT).
The post also hinted at more modifications to the challenge system on the way.
"Next week's update will also include adjustments to challenges, including  removing some particularly  frustrating mode-specific ones, reducing some requirements for others, making the weekly ultimate challenge less intensive."
"Personally, I'm eager to check out the new challenge category based on accumulating player score (a small initial step toward 'performance-based XP')," he continued. Next week, we'll have additional information to share on Halo Waypoint."
It was recently uncovered that several hidden modes for Halo Infinite's multiplayer could be accessed by playing the game offline.
The full list of hidden game modes are:
Arena: Attrition
Arena: Attrition Dodgeball
Arena: Elimination
Fiesta: Attrition
Fiesta: CTF
Fiesta: One Flag CTF
Fiesta: Strongholds
Ranked: Elimination
Ranked: One Flag
Tactical: Slayer
Tactical: Slayer Commandos
Tactical: Slayer Manglers
Tactical: Slayer Sidekicks
Tactical: Slayer Stalker Rifles
It's presently unknown when the remaining game modes will cycle into the game's online multiplayer mode. As the game's first limited-time mode during the Fractured Tenai event, Fiesta Slayer, a variation of Slayer in which players spawn with a random weapon each time. This is a good mode for adding some fun diversity, but not for those wanting a more competitive experience.
Halo Infinite will receive more multiplayer modes on December 14th. It's currently available to download on Xbox Series X/S, Xbox One and PC platforms. Why not register your interest at our site for updates on Xbox Series X/S stock?
Don't forget to subscribe to the Go2Games newsletter for updates on the latest gaming news and deals, and follow our socials below!
Twitter: @GO2GAMES
Instagram:go2gamesshop
Facebook: Go2Games.com
Youtube: Go2Games.com
Store: go2games.com
Deals and Vouchers!
Use code FAMILYGAMES before December 20th for 5% off: