Hackers have discovered a secret or unused room in Pokemon Legends: Arceus that hints to either cut content from the game, or a possible plan for DLC.
A unique, yet fascinating spin on the original concept in Pokemon, the title Pokemon Legends: Arceus gave players a peek into the past rather than a look at the more modern day concept of most mainline titles. On its own Legends Arceus gives the player so much to do in terms of its plot, sidequests and completion, however recently a secret room was discovered leaving the hint of either DLC or cut content.
Discovered by game hacker DeepGameResearch, and a video shared by Faz Faz depicts an unused room of which appears to be the player's bedroom prior to being thrown into the past of the Hisui region.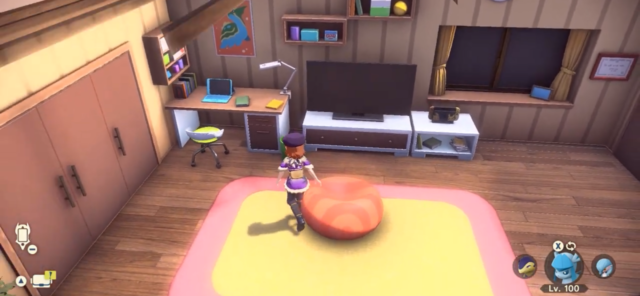 The models appear to be complete and textured, however some do not possess any collision allowing the player to freely walk through them. Nothing can be interacted with, either.
What this room was meant for is unknown, be it a cut map set before the player is transported to the Hisui region, or a cutscene of some form. We may never know, but it does make for a neat hint at a possible DLC for future, whether or not the area could be used in the future is up for debate.
Pokemon Legends: Arceus is available on the Nintendo Switch.
Sign Up for our newsletter:
Instagram: @Go2GamesShop
Twitter: @Go2Games
YouTube: Go2Games.com
Facebook: Go2Games.com
Store: Go2Games.com