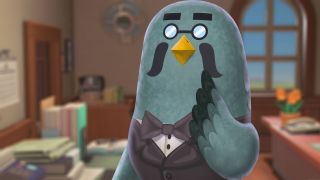 Animal Crossing New Horizons added Brewster & New Series 5 Amiibo Card set, but…
Nintendo's Direct was fantastic, featuring games such as Kirby and Forgotten Land, N64 collection, Voice of Cards, Bayonetta 3 and Animal Crossing New Horizons. It's been revealed that our favourite pigeon barista will be arriving soon! Brewster, who has been a very memorable character as part of the Animal Crossing Franchise since the release of Wild World on Nintendo DS in 2005. Brewster has been in every single Animal Crossing Game since then, including: Animal Crossing Cuty Folk, Animal Crossing New Leaf, Animal Crossing Welcome Amiibo, Animal Crossing Happy Home Designer and now, we can say with a sigh of relief…Animal Crossing New Horizons. That's not all though, Nintendo has also announced a new Animal Crossing Amiibo Series! I'm sure we can all guess who will be included: Maybe a certain grey feline…where his smug attitude is filled to the brim.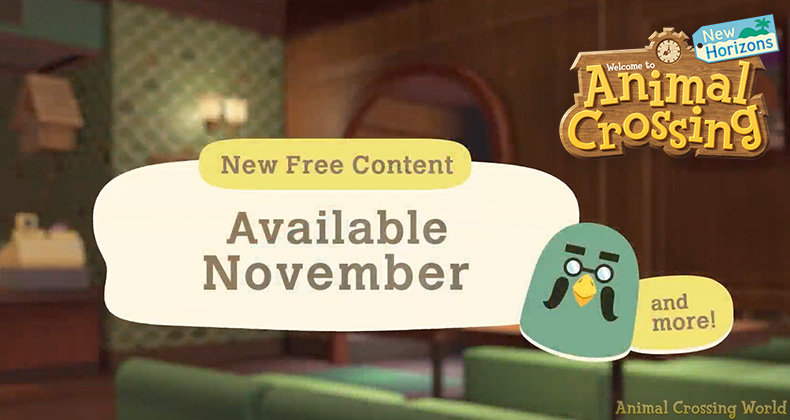 How will the Roost & Brewster Work in Animal Crossing New Horizons?
Here's what we suspect…Nintendo has to include something new, so there may be mini-games and the exchange of Gyroids, BUT…what about the possibility of customising the Café itself? Bringing the crafting tools Brewster needs to help build the Café. As well all know, most shops have been expanded by either buying or collecting and it's not a surprise if I said Animal Crossing New Horizons biggest feature is crafting and customisation. Let's say Nintendo relies heavily on that.
Taking that into account, I can imagine that Brewster arrives and needs the player to collect materials to craft items such as tables, tableware, chairs, the counter and hopefully…a stage for K.K. Slider (that dog still gives me uncomfortable chills…). Once that's done, the player receives new recipes that are Café themed and maybe customise the Café a little. At some point down the line Brewster will ask the player to assist with making orders and exchange Gyroids. Of course, have a coffee to go! Which won't be a surprise considering the fact that they've added edible in-game items over the summer, such as Candy floss, boba and ice cream.
A free update is heading to your #AnimalCrossingNewHorizons island this November! ☕

More details will be revealed in an Animal Crossing: New Horizons Direct, airing next month. Keep your eyes peeled on @AC_Isabelle for news on the air date. pic.twitter.com/9Opk4FtSAw

— Nintendo UK (@NintendoUK) September 23, 2021
What about The Animal Crossing New Horizons Series 5 Amiibo pack?
Well, first let's list all of the new Animal Crossing New Horizons Villagers.
Audie
Cyd
Dom
Judy
Megan
Raymond
Sheen
And Reneigh
These are all the most recent character additions to the Animal Crossing Franchise upon launch of Animal Crossing New Horizons in 2020. It won't be a surprise if these characters got Amiibo cards, but can we expect more for special new characters that were added?
The new special NPC's Added to the Animal Crossing franchise, include:
C.J.
Flick
Orville
Wilbur
And Daisy Mae
We could see some cards released for them, but as we are well aware…special NPC Amiibo cards do not work in New Horizons. Yes, we can use them at the Nook Point/Stop and get some funny dialogue, but they don't have any real use in the game and can't be invited to the campsite or move in on the island. So…perhaps not, unless they find a use for that quickly.
That's all we can say about Animal Crossing New Horizons, we'll just have to wait for October!
BUT WAIT! DISCOUNTS ON GAMES!
CODES END ON THE 4TH OCTOBER 2021
Use code BORNE10 – For 10% off Bloodborne- Game of the Year (PS4)
Use code DAYSGONE10 – For 10% off Days Gone (PS4)
Use code ALLSTAR5 – For 5% off Super Mario 3D All-Stars (Nintendo Switch)
Use code POWER10 – For 10% off Ben 10: Power Trip (Xbox One/Xbox Series X)
Use them here on the go2games website & Checkout our TRUSTPILOT REVIEWS
If you enjoyed this, keep up with all the latest gaming news, competitions, future discounts and amazing content.
Twitter: @Go2Games
Instagram: @go2gamesshop
Youtube: Go2games.com
Facebook: Go2games.com
You can subscribe to the Go2Games newsletters via the website.