🎵Kirby, Kirby, Kirby. That's the name you should know! Kirby, Kirby, Kirby he's the star of the show!🎵
God, I love that song! Nintendo's adorable maximum-pink-having cute "poyo" dispensary of a mascot will be in the upcoming Kirby And The Forgotten Land, which recently dropped a release date trailer with a couple extra details!
Kirby and the Forgotten Land will be coming to Nintendo Switch on March 25th this year! Now, before I do a 🎵breakdown, breakdown 🎵of the gameplay and trailer info, click here for a YouTube link to the trailer itself if you're so inclined.
A Kirbian Summary of Aesthetics: Kirby and the Forgotten Land will be the titular pink ping-pong-accessory's first foray into the world of 3D platforming. Despite some design and gameplay seemingly inspired by Mario Odyssey, there's juxtaposition in Nintendo's commodification of pure unadulterated wholesomeness exploring a ruined post-apocalypse with more in common with The Last of Us or Breath of the Wild than prior games. That's a nice bit of Brechtian subversion!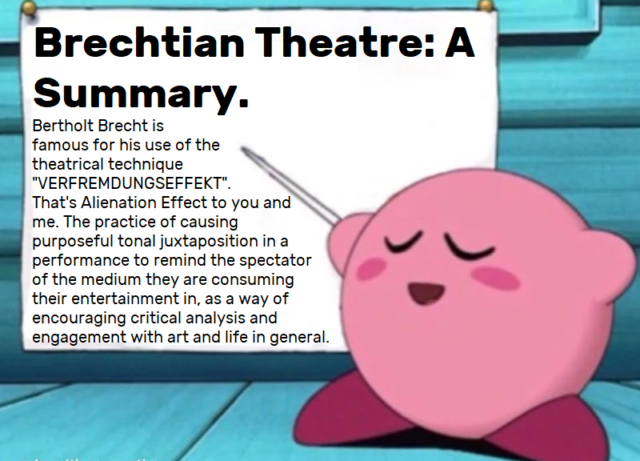 Modern Nintendo and Co-Op Games; An Intellectual Critique: Which is to say, THIS KIRBY GAME WILL HAVE ACTUAL PLAYER 2 CHARACTERS and I am here for it! I'm not talking about sentient disembodied hats or sentient disembodied star people (looking at you Cappy and… the entire Luma species), I'm talking thick meaty good ol' fashioned sidekicks! Player 2 will be able to control a Waddledee with a spear, seemingly capable of most of Player 1's in-game abilities (copy abilities notwithstanding). Anyone who knows me knows I love me some good couch co-op fun, so that alone's made this game hop on my radar more than before.
Kirby's Abilities; In Conversation with Tupi Philosophy: The main mechanical selling point of this and other Kirby games is the puffball's ability to inhale small enemies and attacks, only to either spit them back out or absorb them to transform and gain some related ability. For example: Let's say you're Kirby, widdle-waddling along some overgrown building when all of a sudden, you're jumped by a fire-spewing bear-pig-man! Now, if you're me, the only bloke in a 20 mile radius who thinks Nando's hottest flavor isn't as deadly as folks make it out to be, you suck that flame and BOOM. Now you're Fire Kirby! With the ability to shoot various forms of fire at enemies, including mix-tapes!
In addition to classic abilities, other copy-abilities for Forgotten Land will include a Drill form, a gun-toting ranger and more.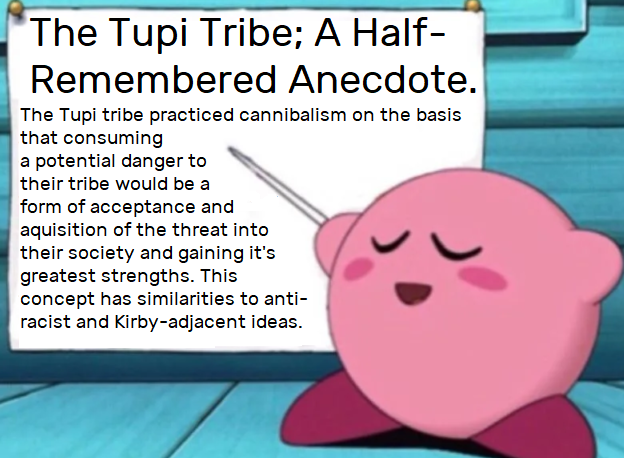 Additional Modes: Players will also have the option to visit Waddle Dee Town in-game, where you can play various minigames and compete in online leaderboards. Nintendo has confirmed Kirby and the Forgotten Land will have local co-op for all previously-mentioned features (thank God) and currently, Nintendo is celebrating the 30th anniversary of the Kirby series, releasing this wallpaper to all as a tie-in.
Product Poems:
Dank Souls. Dank memes. Freddy? Liz? Dank Queens. Smash both. LEGO Ninja team.
"Annie, get your gun, gal"! Her mech appeared. "Shooty bang-bang, y'all"!
Sign up for our newsletter from the website.
Instagram: Go2GamesShop
Twitter: Go2Games
Youtube: Go2Games.com
Facebook: Go2Games.com
Store: Go2Games.com