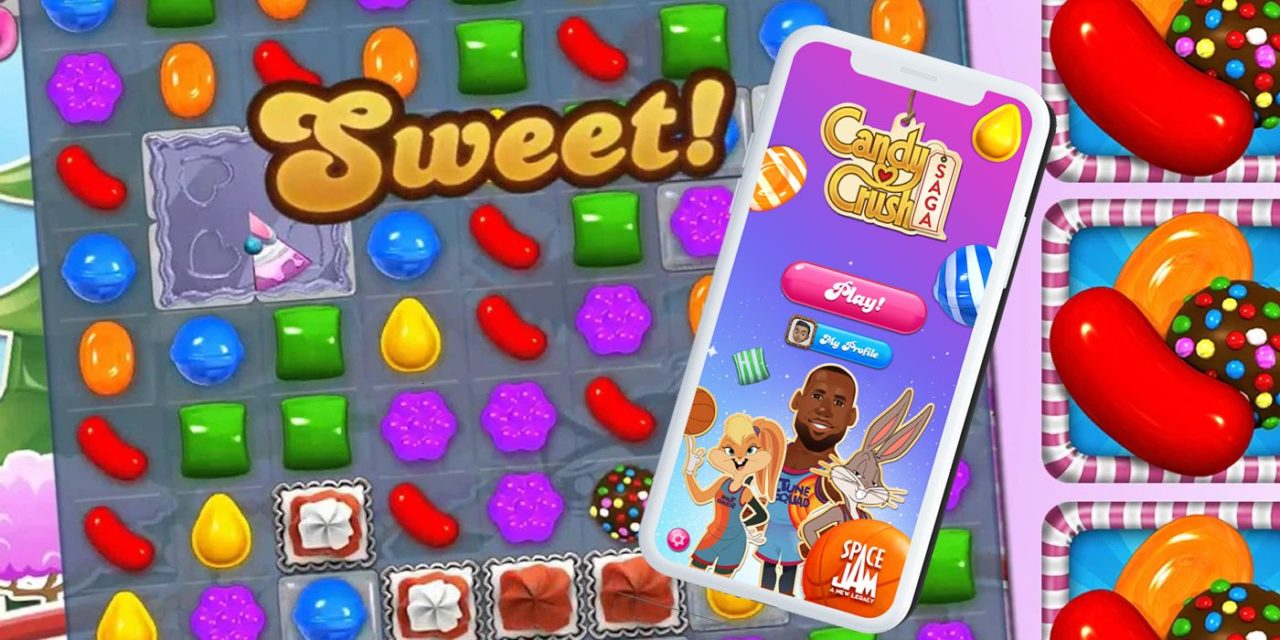 Forget Avengers: Infinity War and Endgame, because this ultimate crossover event has spent a decade in the making and is finally coming to all the candy crushin' lovers' fingertips across the kingdom…
Sort of.
It's game time with Candy Crush…
For the first time ever, Candy Crush Saga is enlisting help from another cherished franchise Space Jam to help promote the new movie, Space Jam: A New Legacy, in a crossover event that is bound to take on all crossovers that have ever dared to come before it.
Almost all of Candy Crush's events have been exclusively for themselves. allowing players a chance to earn things such as screen-clearing items and discounts for premium currency. Now in this new event, the game will offer many rewards, including the usual power-ups and exclusive new film content for Space Jam: A New Legacy. 
The crossover event is available to all players past level 25 and is set to drop July 6, the same date for the film's release in theatres in the US (July 16 for the UK unfortunately), and will even feature a story mode for players to follow. Players will be introduced to a "candified" Lebron James as he gathers members of the Tune Squad, freeing them from the gum they're trapped in across the candy kingdom.
There will also be a Space Jam-themed season pass available to purchase in the side title Candy Crush Soda Saga where players can collect basketballs on levels to unlock further rewards in that game too.
This crossover event will be available for two weeks and is said to be a one-time event, so don't miss out on what is to be history in the making! If the event goes well, we will hopefully see more Candy Crush crossover events.
Sign up for our newsletter from the website.
Instagram: Go2GamesShop
Twitter: Go2Games
Youtube: Go2Games.com
Facebook: Go2Games.com