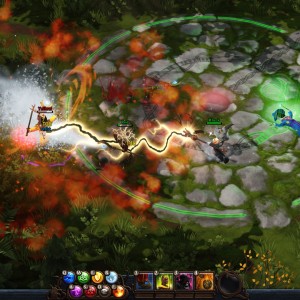 Magicka: Wizard Wars
28th April announcement is made, and is accompanied by a rocking video!
It's been announced that Magicka: Wizard Wars will be launching on 28th April and, instead of a bog-standard announcement, the wonderful news was conveyed via a hilarious and cheese-filled video! This was accompanied by brilliant 1980's power ballad style lyrics. What's not to like?!
The game is available right now, on Steam Early Access, which is the mighty stuff that will be available in the free-to-play brawler when 28th comes round! There is also a new progression system, a try-before-you-buy option for the spells that you use, a new in-game economy, and a host of other exciting bits. Some of these will be available on Early Access tomorrow 14th April! Lucky lot..
A new game mode will also be released on the launch date. We're not sure what that is just now, but watch the video HERE, and I'm certain that you'll be aching for more!